The King's Coronation
On Saturday 6 May 2023 the country is invited to celebrate the historic occasion of the Coronation of His Majesty The King. The ceremony will take place at London's Westminster Abbey, conducted by the Archbishop of Canterbury (as it has been since 1066) and will see His Majesty King Charles III crowned alongside The Queen Consort.
Coronation street parties, Big Lunches, and a day dedicated to good causes will bring communities together over the special Coronation Bank Holiday weekend as we mark this important day in our nation's history.
Find out more about the national Coronation Weekend celebrations
Coronation events in Horsham
Friday 5 – Monday 8 May, 12noon -9pm
Bensons Mini Funfair, Horsham Park
A small selection of rides for younger visitors to join in the celebration. The full fun fair with rides for all ages will be returning for its annual visit in July.
Saturday 6 and Sunday 7 May
Horsham town centre markets
Local produce, boutique shopping, and special Coronation entertainment.
Sunday 7 May, 12noon - 9pm. Free
Horsham's Coronation Party
Join us for a Right Royal Knees Up!
A mix of live music, street performances, refreshments and stalls, children's activities, and more. More details to follow soon.
Sunday 7 May, 2 - 4pm. Free
The Sussex Band of the Royal British Legion, Horsham Park's Podium
This performance is part of the Big Band Sunday Sessions being held in the park every fortnight throughout the summer.
Coronation activities at Horsham Museum and Art Gallery
Free children's trail
Saturday 28 April to Monday 8 May
Enjoy a free coronation-themed children's trail to celebrate the Coronation of King Charles III.
Coronation crafts
Saturday 6 to Monday 8 May, from 11am - 3pm.
Drop into Horsham Museum and enjoy making Coronation-themed crafts, decorating crowns or making windmills. Craft event admission is £1 per person.
Visit Horsham Museum and Art Gallery
Coronation events in the Horsham District
There are many ways you can get involved in His Majesty The King's Coronation celebrations, with communities invited to share food and fun together at a Coronation Big Lunch or street party. You can find ideas, inspiration, and top tips to help get your celebration started at the national Coronation website. And don't forget to add your event to their interactive map!
Get involved
We have offered each Parish and Neighbourhood Council grants of up to £200 towards the cost of their Coronation celebration. Contact your parish council to find out what may be planned in your local area.
By 'street party' we mean a private event that is organised by and for residents only in one or two small streets. It is not a public event with external publicity.
Holding a larger public event or festival
Please contact your local parish or neighbourhood council in the first instance if you wish to hold an event on their land.
If you are thinking of organising a larger event for the public such as a parade or festival on a public road you will need to apply for:
1. A "Temporary Road Closure for Parades or Festivals" from Horsham District Council.
2. If you wish to serve alcohol or have an other licensable activity such as (paid for) music and entertainment a Temporary Events Notice (TEN) will also be required. You may also require a street trading licence or a charitable collections license. Please click on the links below for more details on the relevant licences you may need.
Event Planning - useful links
Please note all applications must be submitted to the Council by Friday 24 March. Permission will not be granted to any applications received after this date.
'The Big Help Out'
Residents are invited to get involved in volunteering on Monday 8 May as part of The Big Help Out – a celebration for the King's Coronation.
From rolling up your sleeves to help a local group, to joining some of Horsham District's well-known charities - Monday 8 May will be your chance to get involved.
Volunteering in Horsham District takes place anywhere, anytime. The Big Help Out is an extra opportunity this year for everyone to join in!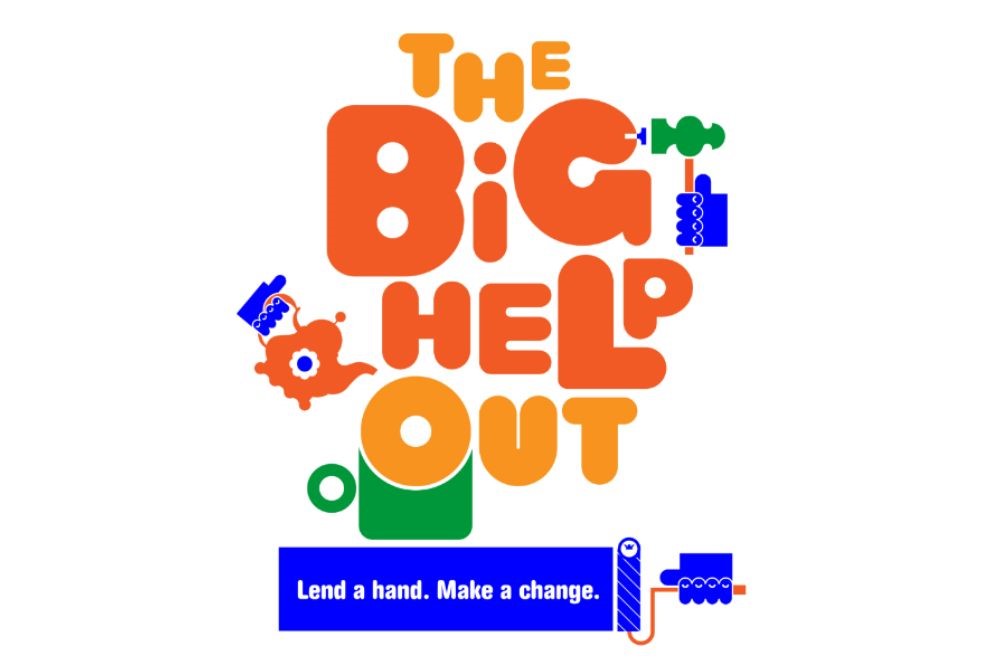 Get involved in The Big Help Out
1. Looking to volunteer?
Horsham District Council's Voluntary Sector Support Team provides a volunteer matching service, where residents can find local volunteering roles. There are currently over 270 charities and community groups to choose from.
Find volunteer opportunities near you
Phone: 01403 215191
2. For groups offering volunteering opportunities
We are inviting charities and community groups from across the district to register their volunteering opportunities and apply for small amounts of funding to help them to attract new volunteers to get involved. Applications for funding are open from 20 March to 7 April, subject to funding availability.