Cllr Jonathan Chowen, Leader of Horsham District Council, hosted the first of his three public meetings last night (4 May) which saw a packed audience get involved in two-way discussions about some of the key issues the Horsham District is facing.
Accompanied by some of the Council's Cabinet and the Council's Chief Executive, the Leader discussed topics on the climate and environment, the Local Plan and water neutrality, and plans for celebrating HM The Queen's Platinum Jubilee.
The meeting entitled 'The Big Conversation' provided lively debate and an opportunity for members of the public to express their views and to understand more about these key topics and the impact they will have on our District.
More importantly the session provided the perfect opportunity for the Council to gather valuable feedback on the key areas that may be concerning people.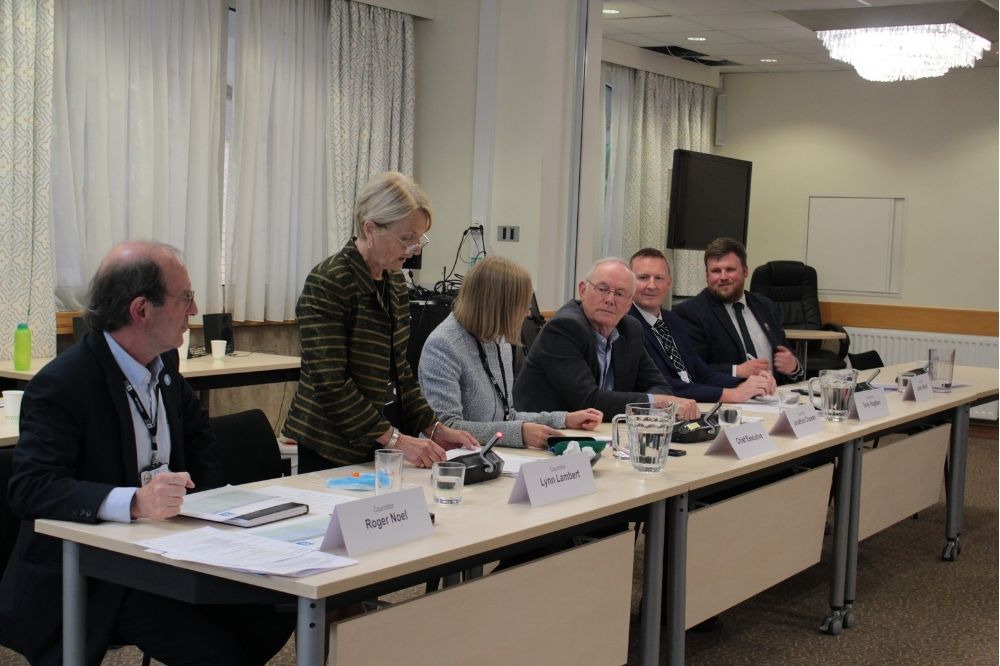 The meeting also provided a chance to discuss the Council's new Carbon Reduction Action Plan 2022-2025 and consider how the Council can work with residents, businesses and community groups to address the climate emergency. Additionally, the audience learned more about the Wilder Horsham District project and the work the Council is undertaking with its partner the Sussex Wildlife Trust to help wildlife thrive across the District. The effect of water neutrality on homes development was also discussed at length.
The next meetings will take place at:
Tuesday 17 May, from 6pm to 7.30pm
Arun Hall, Swan View, Lower Street, Pulborough, RH20 2BF
Thursday 19 May, from 6pm to 7.30pm
Ashington Community Centre, Foster Lane, Ashington, RH20 3PG
Council Leader Cllr Jonathan Chowen said:
On becoming the Leader of Horsham District Council I committed to transparency with local people and to holding public meetings and entering into a conversation with the community, making sure that the public's views are taken into account in the work that we do as a Council.

I am delighted that this first meeting was such a success, with such positive feedback from all those who attended. Rest assured that we will be acting on this input. I would now urge as many of you as possible to come along to the remaining two meetings and take part in this 'Big Conversation'.

Please register your place as soon as possible as spaces will be limited to meet each venue's capacity requirements.
Registration to attend one of these meetings closes on 11 May 2020.
Please telephone 01403 215100 if you need help to complete the form online.
Please note that spaces are very limited for the Pulborough event, do please consider registering for the Ashington event where more space is available.