Your Southwater Country Park
Southwater Country Park

Your Southwater Country Park - Consultation Results
In Summer 2022, we invited our residents and visitors to take part in one of our largest community research programmes – Your Southwater Country Park.

We wanted to understand what people love about the current country park , what they would like to change and their aspirations for its future.
We had an excellent response to the survey, with 1,477 people taking the time to give us their thoughts.
The key findings from the research were;
Over 85% of respondents live within a 30-minute drive of Southwater Country Park, representing a good range of views from across Horsham District.
82% of respondents rated their experience at the Country Park as either good, very good or excellent.
The majority of respondents are happy with the balance of leisure facilities and nature at the Country Park and do not wish to see any major change.
The Dinosaur Island play area scored particularly highly as a leisure facility but there is no wish for additional leisure or retail facilities.
Toilet provision was highlighted as an area for improvement.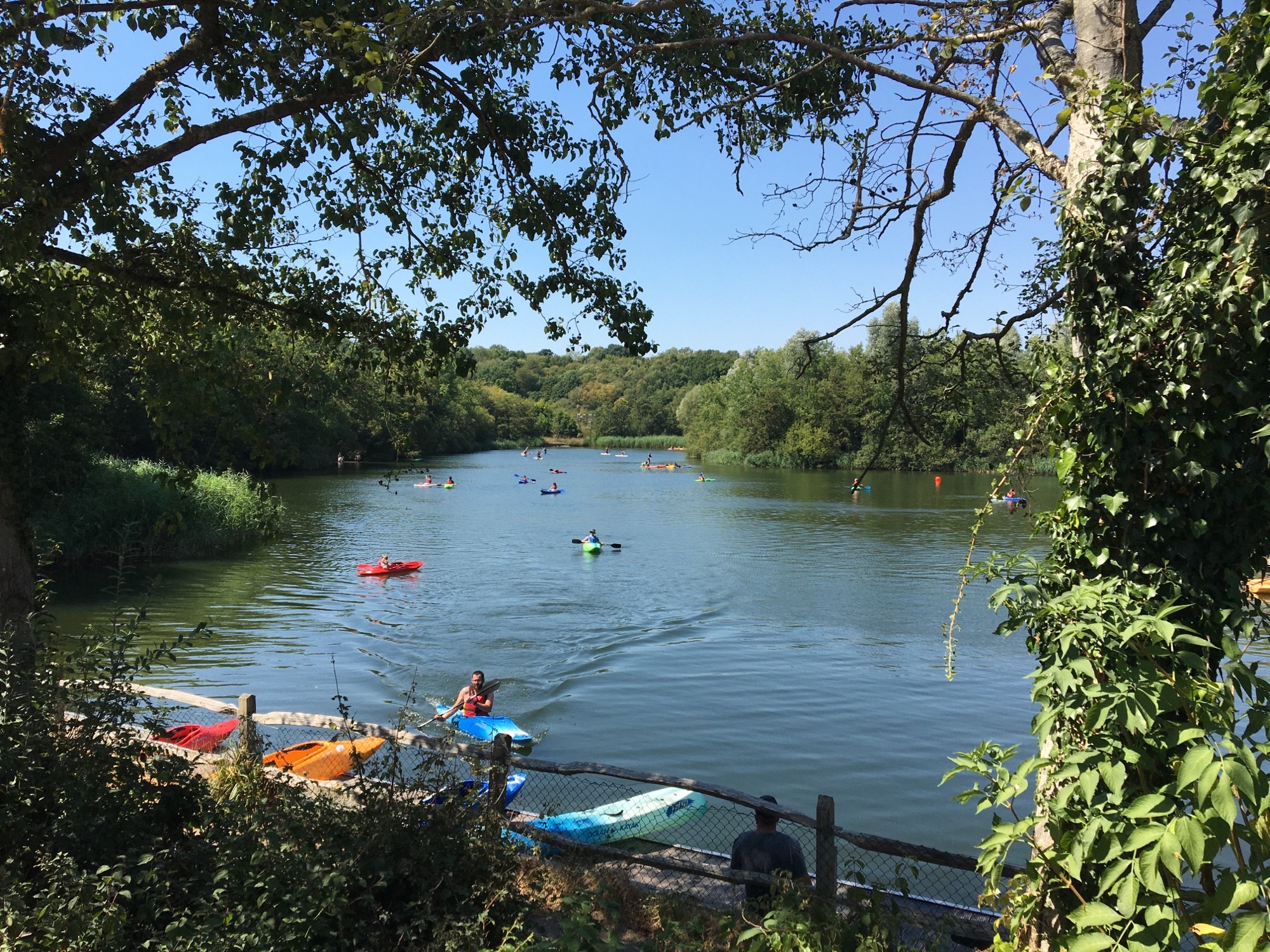 Improvements to the toilets
We are pleased to announce that a schedule of smaller improvements to the toilets in the Visitor Centre will take place this year. We plan to replace the current standalone toilet block situated by the cafe in 2024.
Providing toilets closer to Dinosaur Island was a common theme and finding a solution for this does present challenges due to its location and lack of utilities. We will investigate potential options.
Other improvements
While many visitors are satisfied with the park as is and don't want to see any major changes there were some aspirations for additional improvements. These included, further areas for nature and quiet enjoyment, additional signage identifying the fabulous flora and fauna at the park, an enhanced food and drink offer or additional catering provision. We will take on board this feedback and look at how to incorporate the changes over the next years.
Paddling beach feedback
We appreciate that the paddling beach and booking system continues to draw a mix of opinion. When asked 58% of people who commented rated it good / excellent and 28% of people rated it as poor or very poor. We have listened to your feedback and want to make it a positive experience for all who use the Country Park.
We introduced 90-minute sessions on the paddling beach to manage the numbers using the area safely. We also wanted to improve the experience for families and younger children and make sure there were plenty of sessions available so all have the chance to enjoy the beach during the summer, which is our busiest time of year.
The system operates during the six weeks of the summer holidays and booking times only apply at peak times of the day (10am - 5pm). The gates are open and the beach is accessible at all other times, with no need to book.

Sessions are free and easy to book online at bookwhen.com/horshamdistrictcouncil, or our onsite team can help you on the day if there are spaces available.

Bookings for this summer season will start on Saturday 22 July and can be booked two weeks in advance from Monday 10 July.

The last booking day will be Sunday 3 September.

We are always keen to receive your thoughts and feedback, as we look to continually improve our service.
If you would like to comment further on the Your Southwater Survey or any of our Parks and Open Spaces, please fill out our online contact form.