People of the Horsham District came together in their hundreds to commemorate Her Majesty The Queen's Platinum Jubilee in style, with a mix of pomp, civic ceremony and community celebrations throughout the special four day Bank Holiday weekend. See below for a selection of images from the weekend, many kindly submitted by our Horsham District communities.
The historic milestone events were started in Horsham's Carfax when hundreds of local residents and visitors to the town joined people across the country and the Commonwealth at exactly 2pm on Thursday 2 June to hear the official Queen's Platinum Jubilee Proclamation, read at the bandstand by Horsham District Council's Chairman Cllr Kate Rowbottom.
A specially commissioned commemorative plaque was laid by the Chairman and senior councillors at the steps of the bandstand.
The Platinum Jubilee flag was then raised at the War Memorial.
In the evening, at 9.45pm over 1,500 Platinum Jubilee Beacons were lit across the UK and Commonwealth. Hundreds of local people came to witness the Chairman light our own ceremonial Beacon at The Capitol. The event was supported by a Piper playing 'Diu Regnare' and the Big Notes Choir singing 'Song for the Commonwealth', both musical pieces commissioned nationally for the Jubilee celebrations. Bugler Cllr Martin Boffey played 'Majesty'.
Throughout the weekend Horsham Museum and Art Gallery invited children to make Coronation-themed crafts that they could then wear throughout the celebrations.
A giant Jubilee Street Party was held from 12noon on Friday 3 June in Horsham's Carfax were everyone enjoyed family entertainments, a community awards ceremony, live music, children's face painting and arts and crafts activities, delicious street food and local beers.
There were lots of special offers and prizes to be won at The Capitol's pop-up Box Office which was stationed the centre of town.
The day was rounded off with an evening filled with brilliant musical entertainment.
In addition to the programme of activities in Horsham, the Council also made funds available to Parish and Neighbourhood Councils across the whole District to support their individual local events, enabling everyone in the community to celebrate.
Hundreds of street parties, fetes, jamborees, tea dances, picnics, talent contests, concerts and even a soapbox Derby and more took place.
Commenting on the weekend's events, Horsham District Council's Cabinet Member for Leisure and Culture Cllr Roger Noel said:
Her Majesty's Platinum Jubilee was a truly historic occasion, and provided a wonderful opportunity for communities from across our entire District to come together and unite to mark such a major milestone.

It was a real joy to see so many people coming out and having fun over the course of this special weekend.

This landmark will most certainly not be repeated in our lifetimes, but we will be so happy to look back with pride and say that we were involved.

That's why as a council we worked alongside our Parish and Neighbourhood Councils to enable as many local people as possible to take part, providing funds to support lots of events district-wide.

A true mixture of civic pride, commemorative ceremony and simply meeting together to have fun after such challenging times was good for the soul."
Image gallery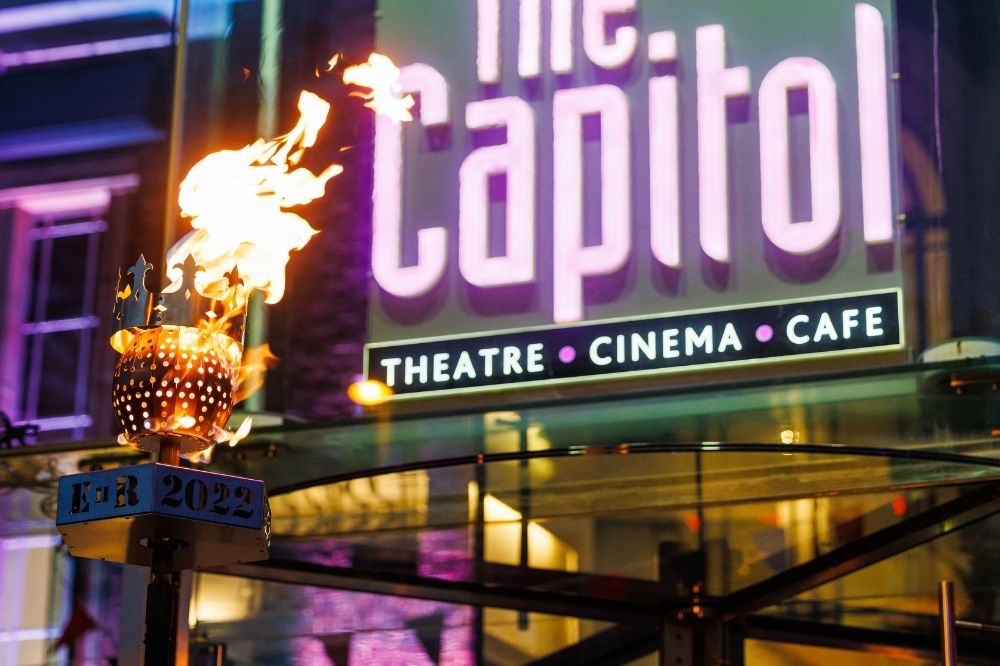 Her Majesty The Queen's Platinum Jubilee beacon is lit in front of The Capitol Horsham.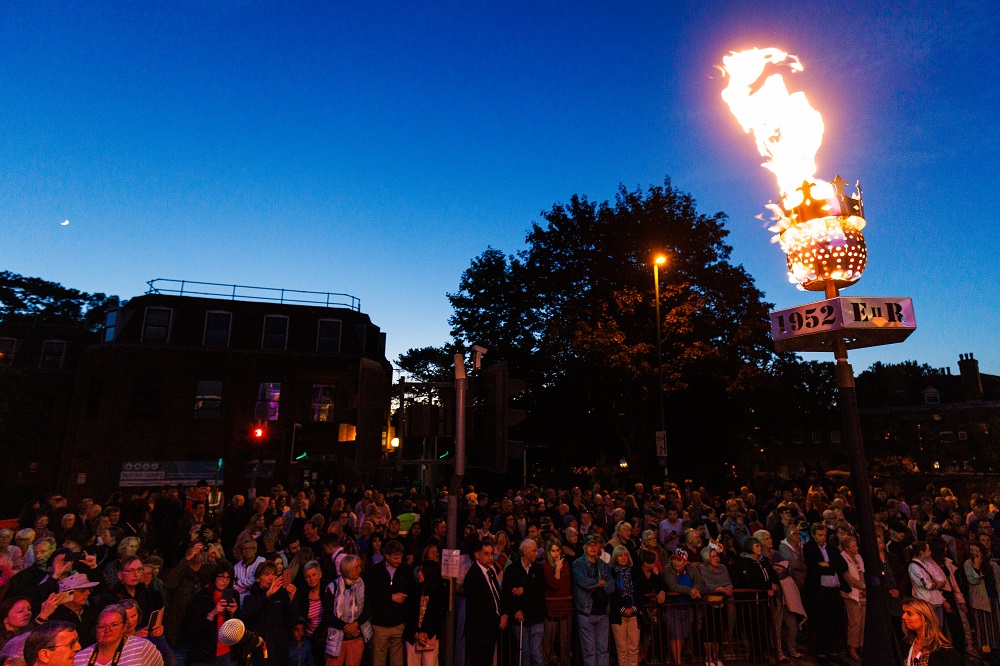 Horsham's Platinum Jubilee beacon shines a light over crowds in front of The Capitol.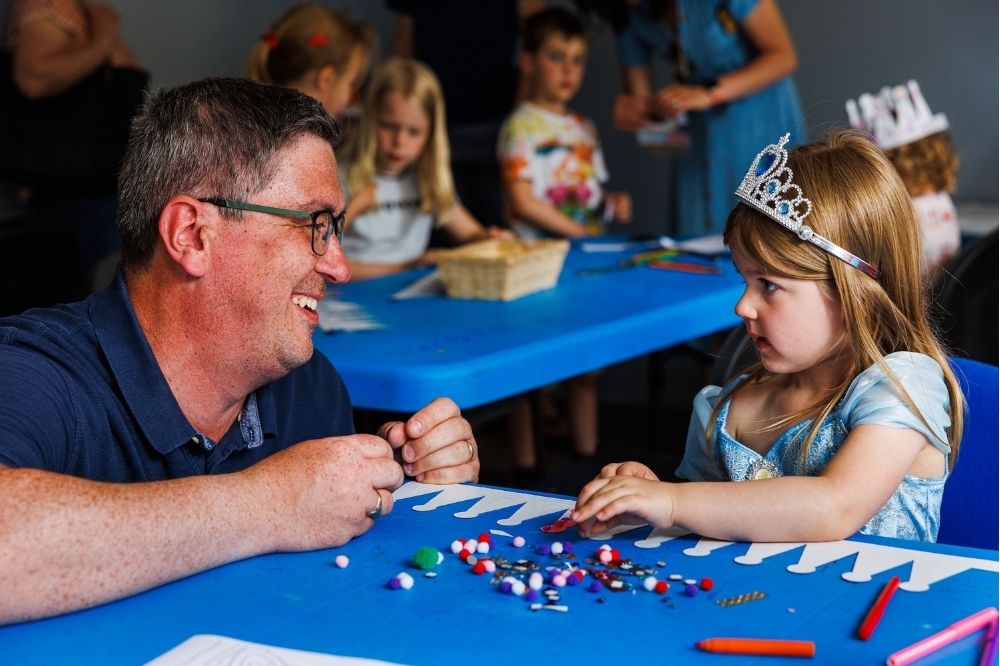 Coronation crafts taking place at Horsham Museum and Art Gallery.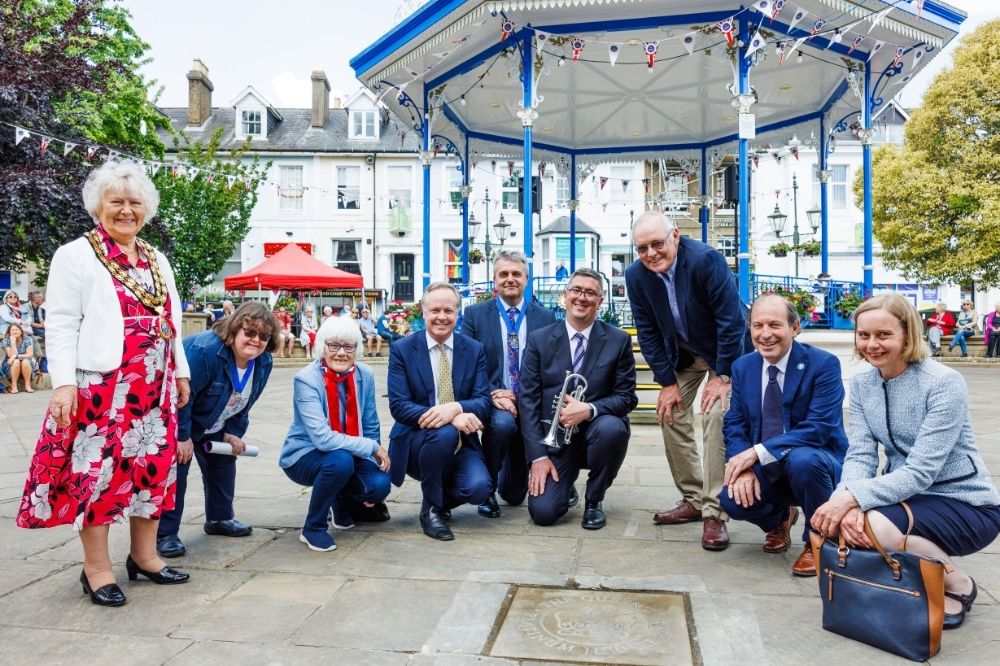 Horsham District councillors unveil a special Jubilee flagstone in Horsham's Carfax.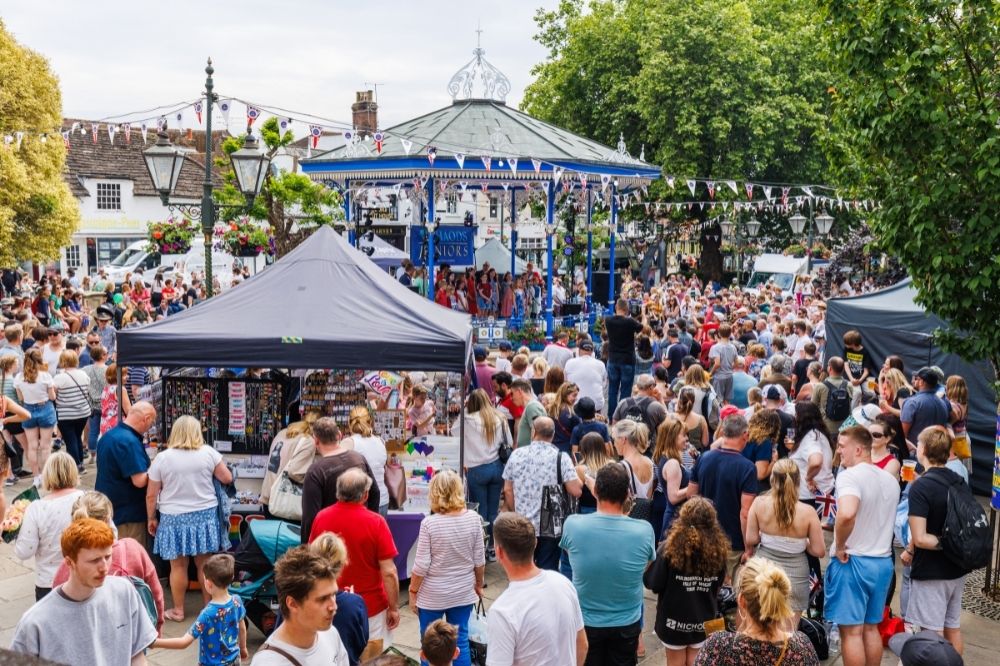 Crowds enjoy Horsham's Platinum Jubilee street party.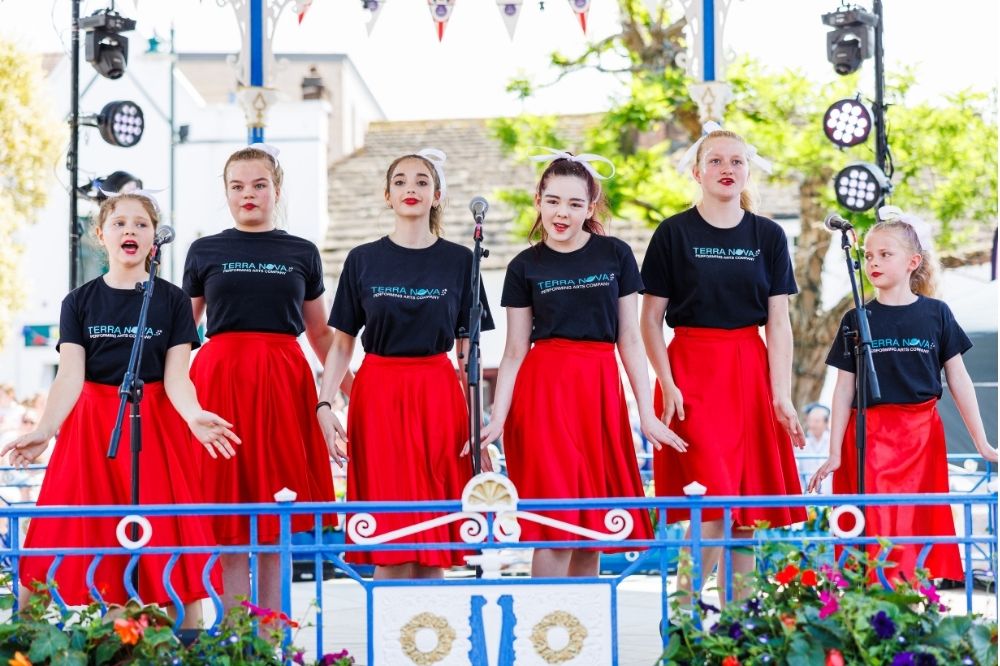 The performing arts company Terra Nova perform on Horsham's Carfax bandstand.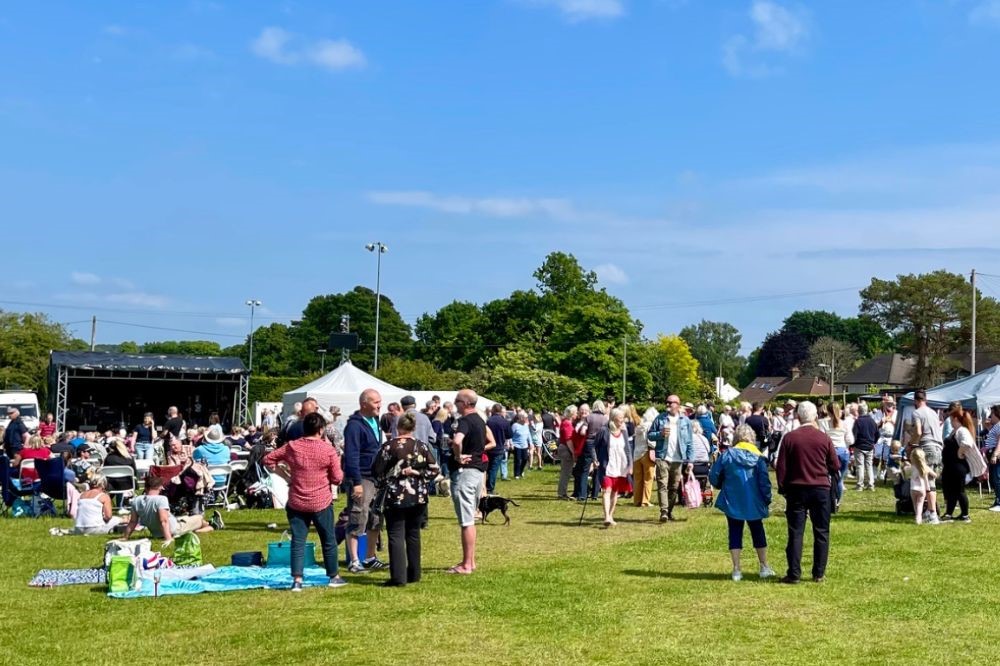 Residents enjoy Storrington's Summer Jubilee Festival.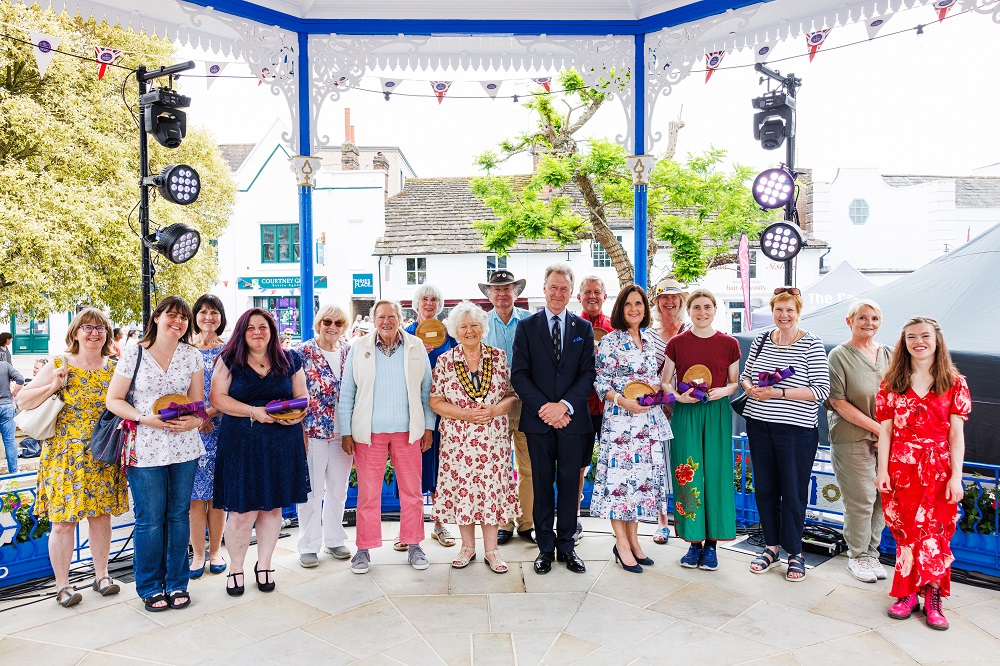 Horsham District Community Volunteer Award Winners 2022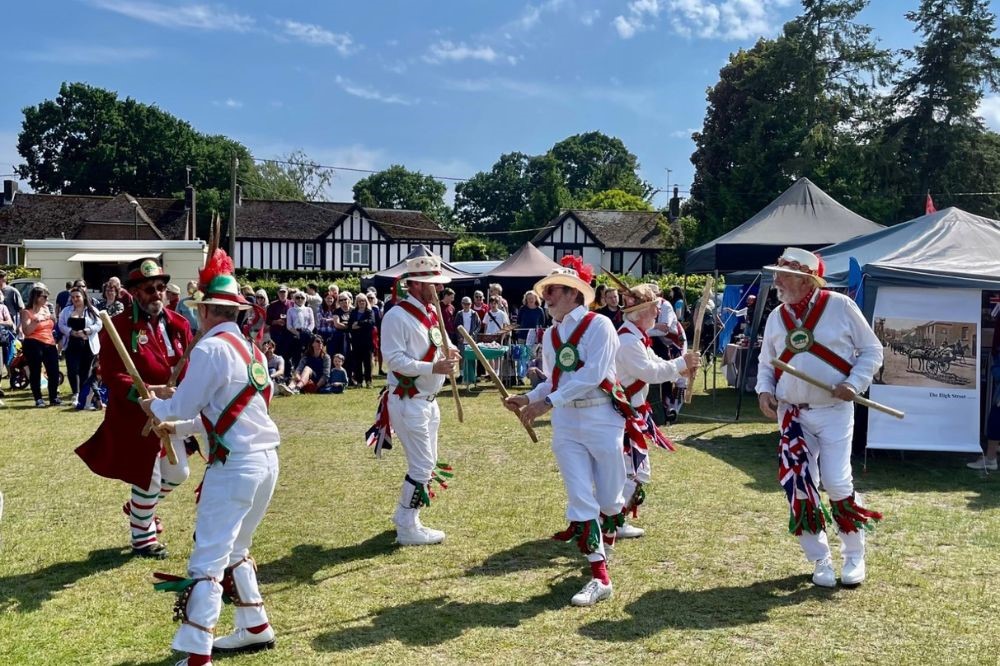 Morris Men dance at Storrington's Festival.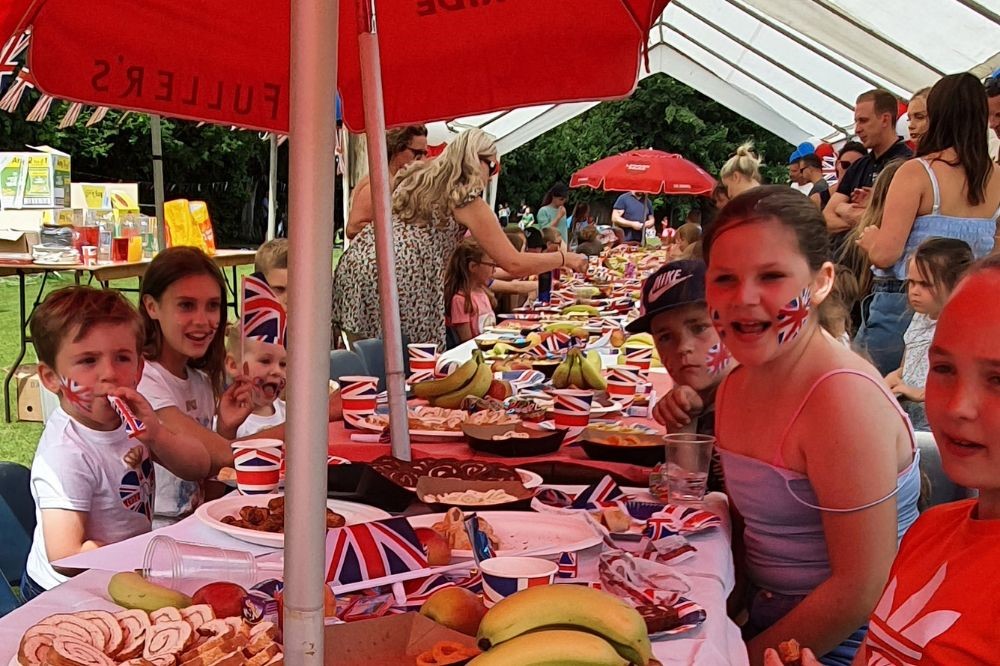 Children enjoy a Jubilee feast in Pulborough.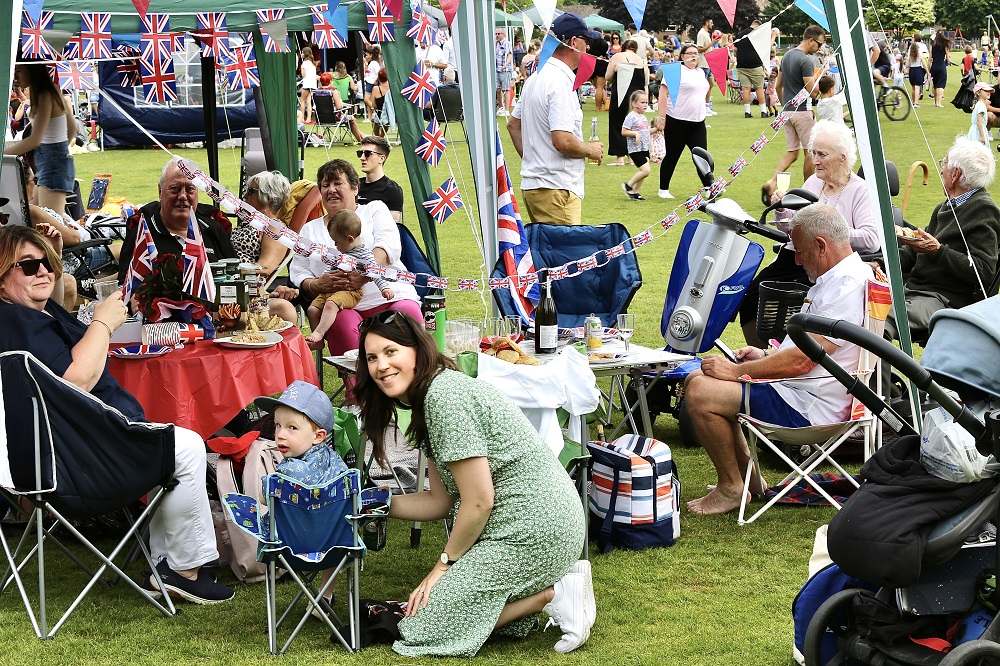 Families enjoy Pulborough's Picnic on the Green.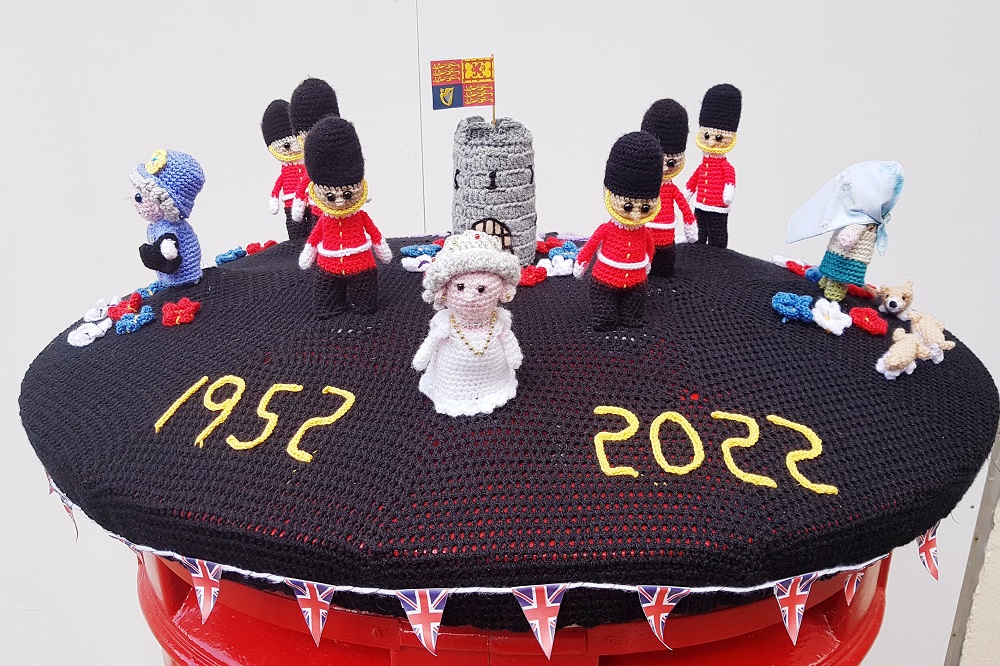 A knitted Jubilee-decorated postbox 'hat' by the Horsham Normandy WI group.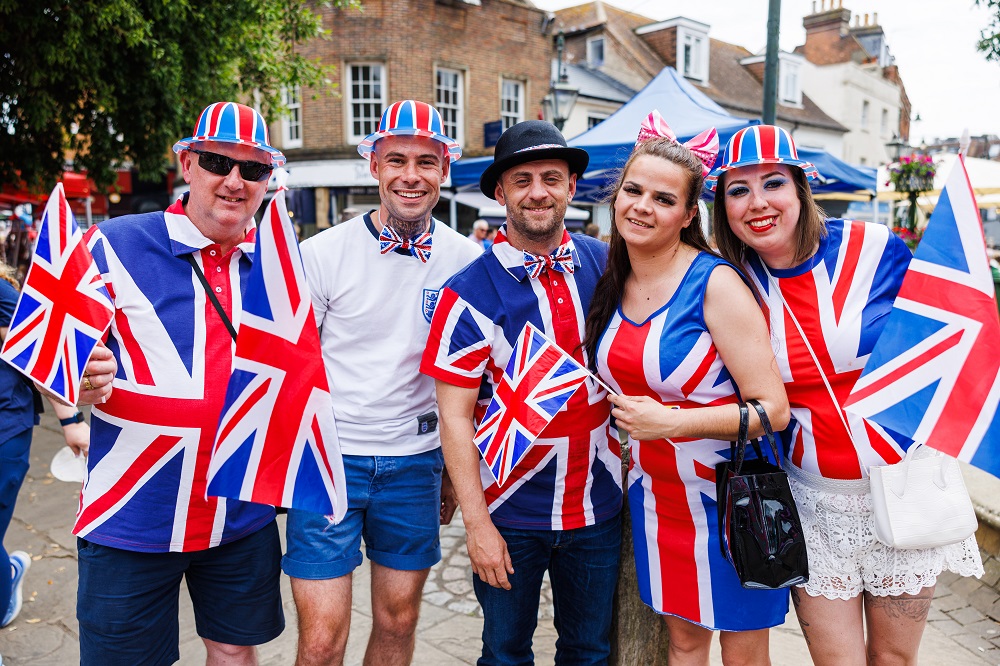 Revellers dress up for HM the Queen's Platinum Jubilee.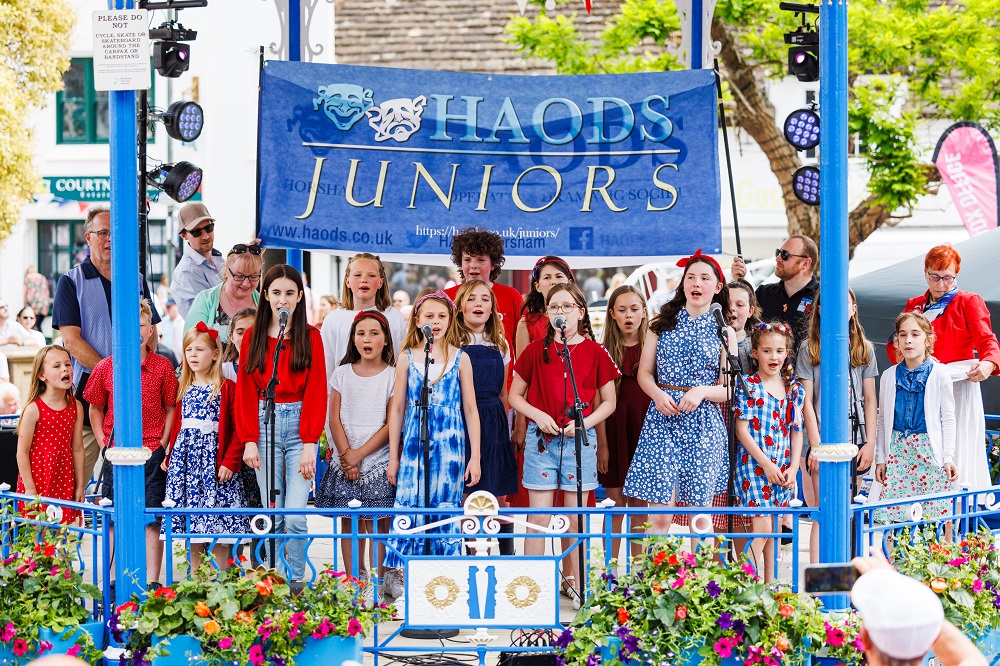 HAODS Juniors put on a fine show for Horsham's Jubilee Street Party.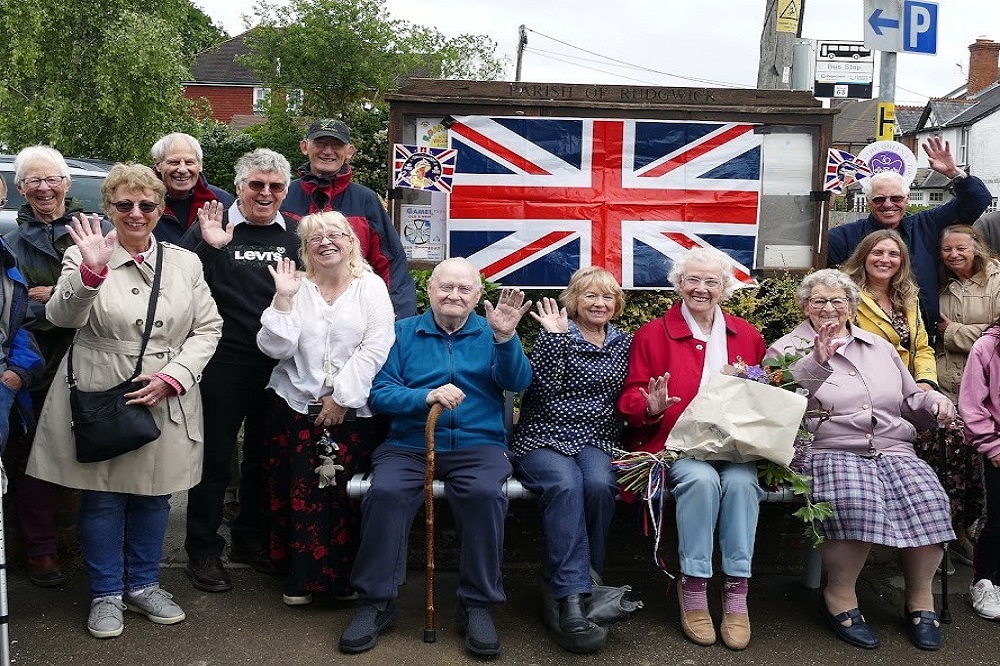 Residents gather to enjoy Rudgwick's new Jubilee bench.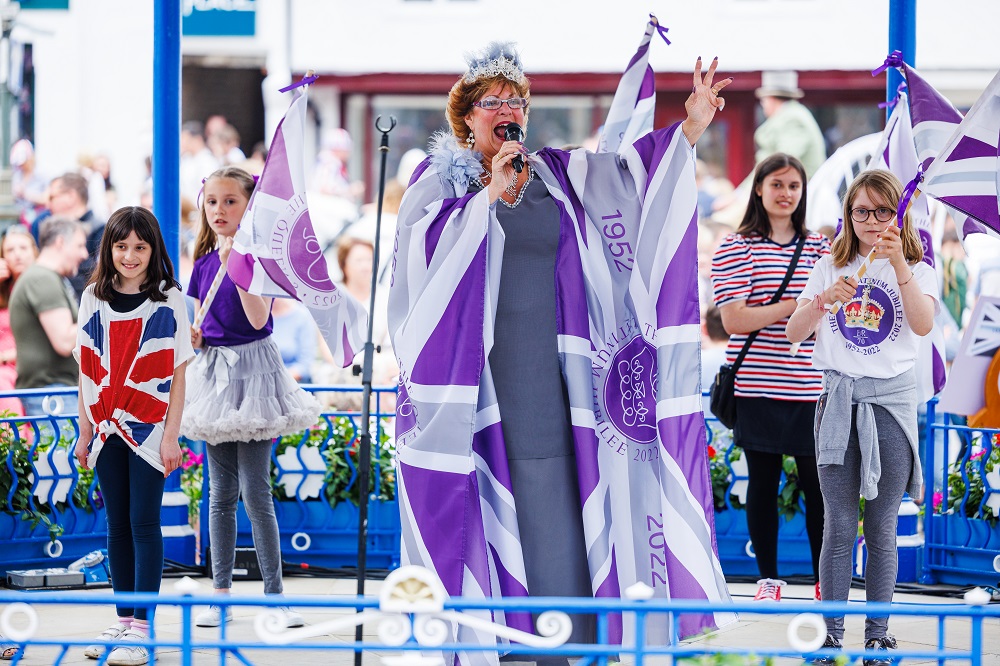 Sarah Esser entertains the crowd at Horsham's Street Party.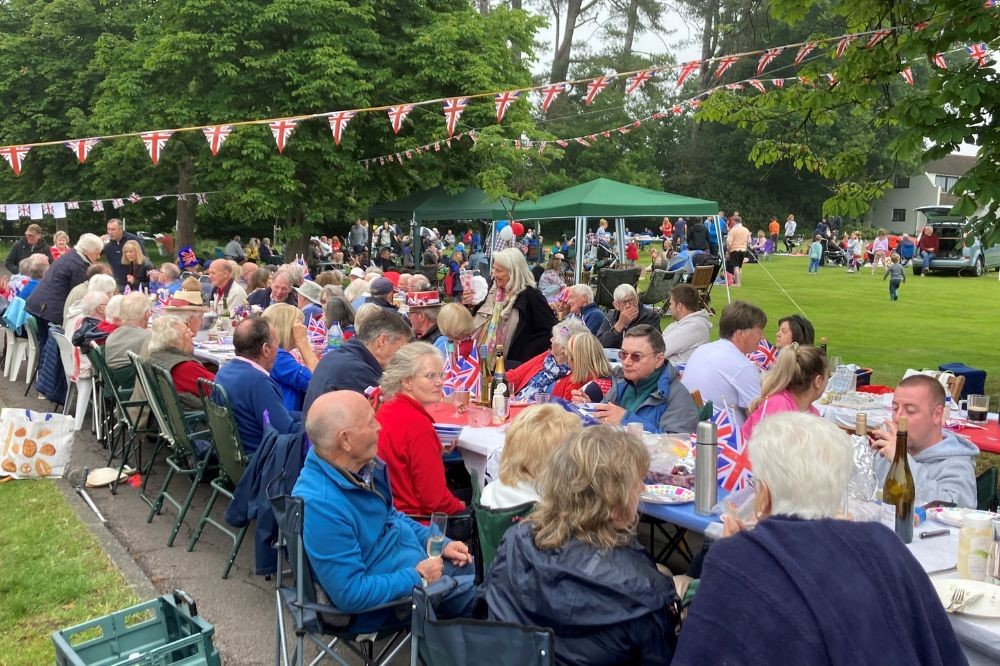 The Jubilee Big Lunch Street Party, organised by the Nuthurst Parish Millennium Group.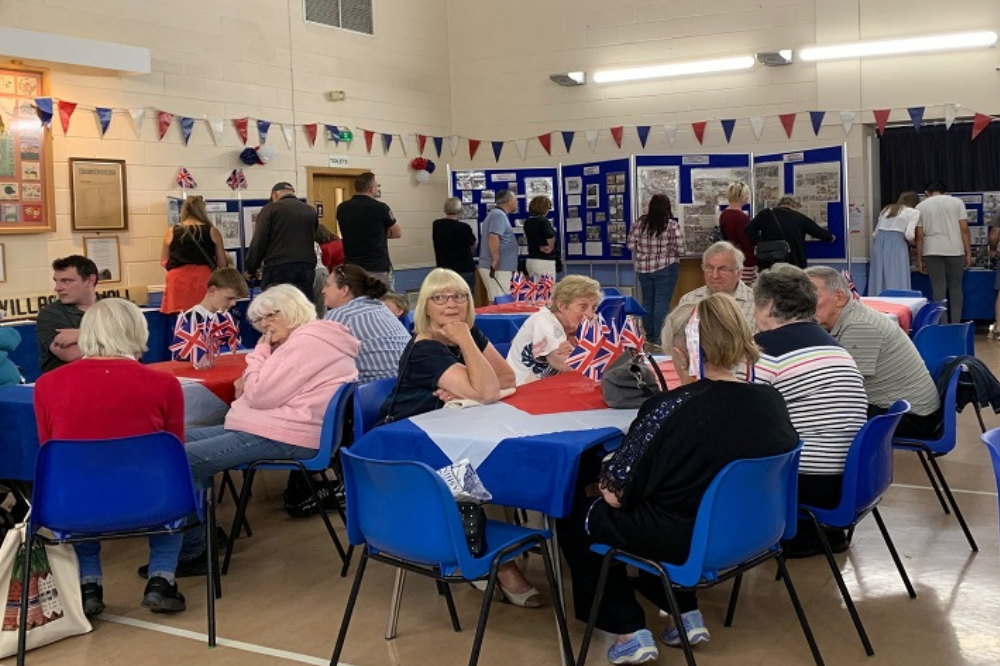 A Vintage Tea at Ashington Youth Club raises £360 for the Youth Club.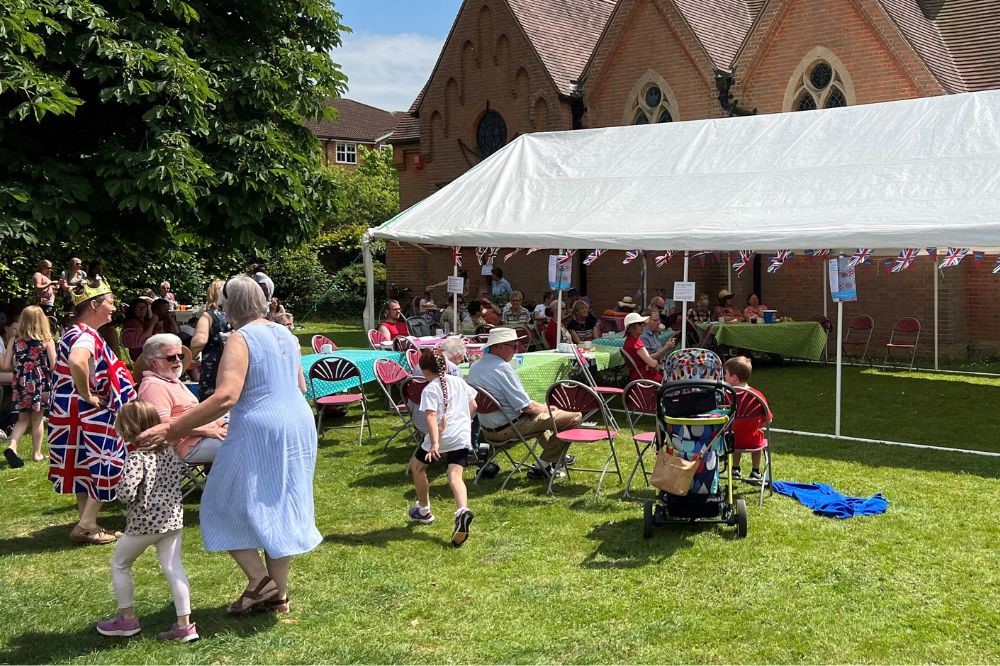 Residents enjoy a Jubilee celebration organised by the Trafalgar Neighbourhood Council.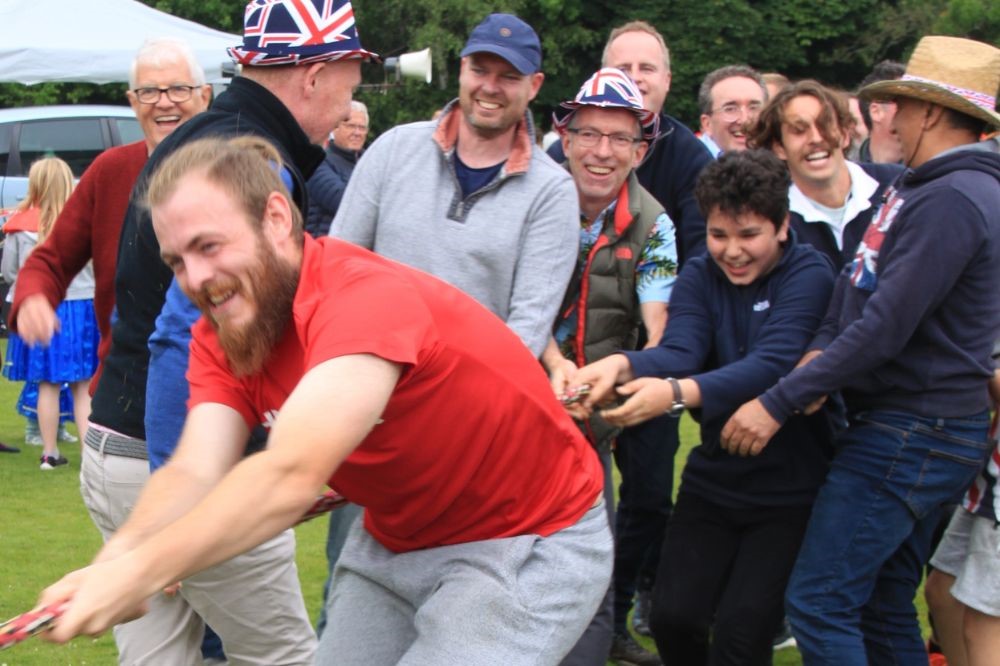 The community pulls together at Nuthurst's Jubilee Big Lunch.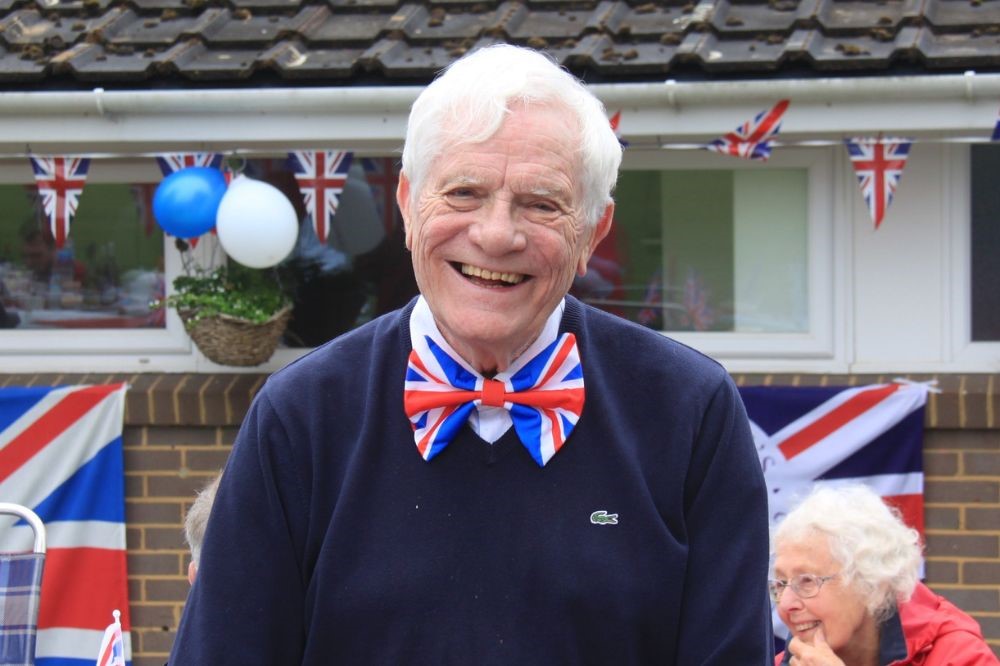 Nuthurst resident enjoying the Jubilee celebrations.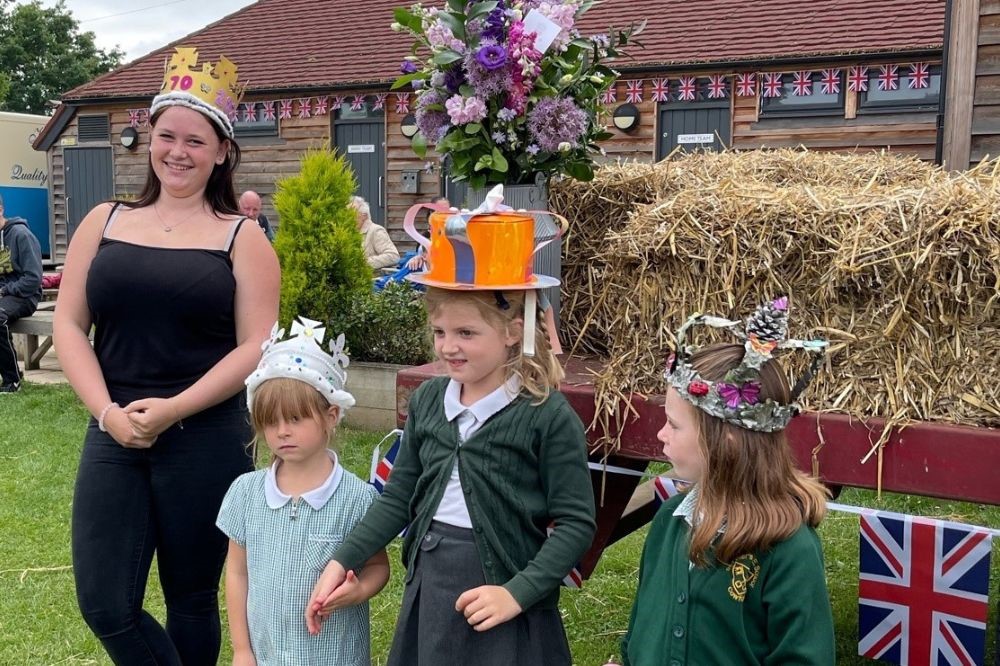 Cowfold winners of the children's coronation crown competition.