Climate and environment
Horsham District Council is committed to taking practical steps to tackle climate change.
In June 2019, the Council confirmed its commitment to reducing its carbon footprint and working towards the target of becoming carbon neutral.
We agree that there is growing public concern in the face of recent dire warnings from the World Scientific community that we are facing a wide range of environmental issues including a climate emergency. These concerns include matters such as pollution of the oceans, climate change, single-use plastics, disposal of waste, air pollution, deforestation and biodiversity loss and we support action to tackle these matters.




This council has an excellent record of dealing with environmental matters, particularly in the area of waste, recycling and biodiversity and we shall be developing and auditing the council's activities to see what further practical changes we can implement in the form of a plan to reflect best environmental practice and work towards a net zero carbon target. We acknowledge that we shall need to continue with public engagement and involvement and that resources will be required to underpin and support new initiatives that we undertake.
Full Council meeting, June 2019
In November 2019, councillors approved a unique partnership between the Council and the Sussex Wildlife Trust.
Our Corporate Plan 2019-23 prioritises our environmental actions as we continue to move to a low-carbon future. Our actions relating to environmental issues are:
Prioritised protection of the environment and increased biodiversity.
Undertake a carbon audit to understand the Council's current carbon footprint.
Produce an action plan to move towards a carbon neutral organisation.
Work with partners towards becoming a carbon neutral District.
Continue to work with residents to improve the energy efficiency of their homes.
Continue to work to reduce fuel poverty.
Investigate working with landowners and partners to develop a plan to improve the ecology and biodiversity of the District.
Work with our communities and partners to monitor air quality and target improvement of our air quality management areas.
Improve the ecology, wildlife and biodiversity of our parks, open spaces and countryside
Embed biodiversity into our planning policies for a sustainable built environment which delivers net biodiversity gains and protects the natural environment.
Work in partnership with local communities, parish and neighbourhood councils to promote Adopt a Street to help provide clean and tidy environments.
Invest in our enforcement programme to reduce fly-tipping and other environmental crimes.
Protect our trees and ancient woodland and work with Sussex Wildlife Trust to review our natural environment and how we can enhance it.
Improved award-winning parks and open spaces.
Prepare management plans to guide investment in our parks and open spaces.
Promote our parks and open spaces as great places to visit.
Inspire the next generation to enjoy our open spaces by providing new and exciting play areas and opportunities for play.
Minimise waste, increase re-use and recycling.
Increase recycling rates to above 55%.
Work with other West Sussex councils to develop a strategy for dealing with food waste
Continue to develop our existing re-use service.
Investigate the introduction of kerbside collection of textiles and electrical goods
Our revised Local Plan will plan for communities where people can live, work and prosper. New homes will meet the needs of a full range of households in a low carbon world.
Our built and natural environments are high valued and will be well managed to keep our District an attractive place to live.
New development should sit well with the natural environment and be recognised for its quality by the local community and through industry awards.
Building on our work
A summary of the work already underway is set out below: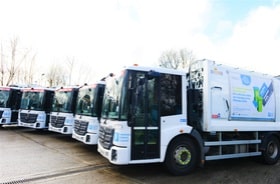 Recycling
In 2018 we modernised our approach to waste collection, which resulted in a significant increase in our recycling rate. Horsham District has the highest recycling rate in West Sussex, and our aim is to increase our recycling rate to 55%.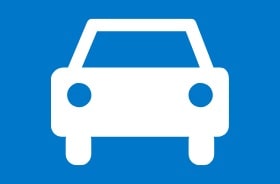 Electric charging points
Our new car park at Piries Place has 8 electric vehicle charging points and we also have rapid charge points in Billingshurst and Storrington, We are increasing the number of electric vehicles in our own fleet.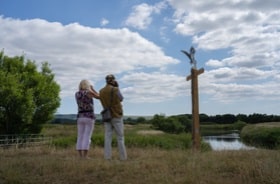 Parks and open spaces
We have increased the biodiversity of our parks and green space areas and now manage several designated Local Wildlife Sites. Horsham District has the UK's second largest Trust for Conservation Volunteers group.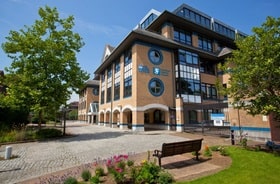 Energy efficiency
We have improved the energy efficiency of our public buildings - incorporating LED lighting, underfloor heating and maximising ventilation.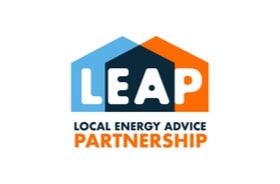 Helping residents reduce their energy bills
We help residents to make their homes warmer and reduce energy bills by offering home energy saving visits to eligible households.
Refill Horsham District
We work with our local branch of the national Refill scheme to install more water taps in our district. The scheme helps to reduce the use of single-use plastics.
Moving towards a cared for environment
We are already implementing the priorities in the Corporate Plan 2019-23. Some of this work is set out below and we will share updates as the work progresses.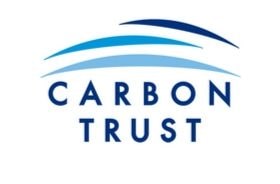 A carbon-neutral organisation
The council has worked with a consultant to calculate its carbon footprint for 2018/19. The total emitted was approximately 18,000 tonnes from the council's activities; such as energy used in our buildings and from transport. Most of this (78%) was from the contracts with suppliers to deliver services on its behalf and from buildings that it leases. The other significant sources were electricity and gas used in buildings (13%), as well as the transport fleet that the council operates (9%). The assessment used the internationally recognised standards of the Greenhouse Gas (GHG) Protocol for carbon accounting. The carbon baseline will be used to set a target for reducing our emissions along with an action plan to achieve these targets.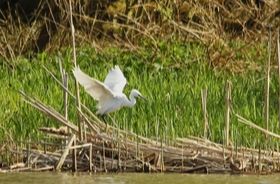 A wilder Horsham District
The Council has agreed to work in partnership with the Sussex Wildlife Trust to enhance wildlife across the Horsham District and reverse the decline that has taken place over the last few decades. The aims of the five year partnership are to help wildlife thrive across the Horsham District; create networks of land that is protected and enhanced for wildlife, to allow habitats to expand and for species populations to increase which will ensure that they are resilient to change; increase awareness of actions that communities can take to improve their local natural environment and the benefits that wildlife provides; maximise the opportunities from protecting and enhancing wildlife to tackling climate change and to reduce the impacts of a changing climate. These aims will be achieved by working with landowners, community groups and Parish Councils to create natural networks to enable habitats to expand and species populations to increase. Improvements will also be made to the management of council owned land to continue to increase biodiversity. This initiative will not only help wildlife but will also tackle climate change by reducing carbon emissions and reduce the impact of a changing climate; such as increased flooding.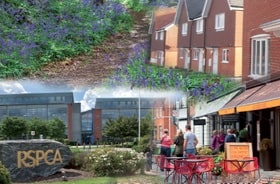 Planning Policy and the environment
Our new Local Plan will have stronger environmental standards than exist in the current plan. For example, it will include a requirement for new developments to include net biodiversity gain and stronger guidance to improve air quality.Throughout the plan there will be policies that seek to reduce carbon emissions from new development. For example, new larger development sites will have walkable neighbourhoods and cycle routes, as well as a mix of uses in close proximity to help reduce the reliance on cars. It will also pick up other factors such as digital infrastructure.There will also be policies that set out specific environmental requirements (in addition to the general policies); such as reducing energy use and incorporating low carbon or renewable energy technology. Work on the Local Plan Review is currently underway.