Look out for new branding promoting both of Horsham's Saturday markets from this January as they plan for growth in the new year.
Carfax Local Markets by Food Rocks features solely local produce, street food and crafts whilst West Street Entrepreneurs' Markets provides a platform for many types of stalls ranging from traditional fruit and veg, to antiques, and local businesses normally only found online.
Both markets are operated on behalf of Horsham District Council who is supporting the operators as they seek to reinforce the distinctiveness and appeal of each market to customers and traders alike. The latest information about what can be found at the Markets each week can be found on Visit Horsham's expanded Markets section at and through their associated Facebook channel, thanks to both operators' continued membership of the online directory.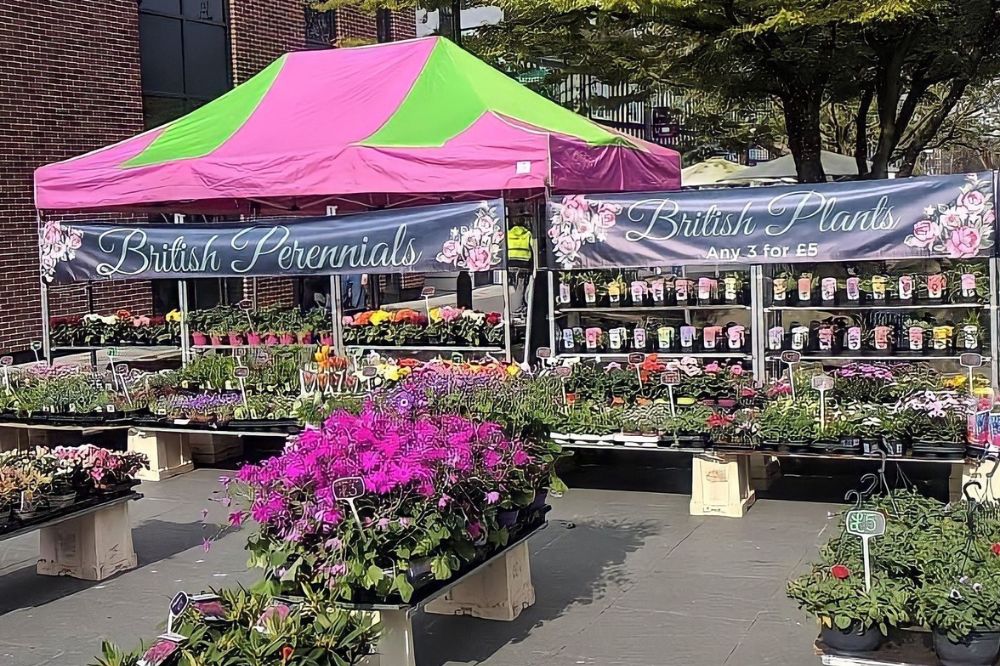 The Council is also delighted to confirm that, as a result of their successful tender application, Food Rocks has retained the operating contract for Horsham's Carfax markets for another three years with an option to extend by one year.
Commenting on the new developments for the town centre markets, Horsham District Council Cabinet Member for Horsham Town Centre Cllr Christian Mitchell said:
It's great news that our markets are evolving and responding to modern day trading conditions, attracting new traders and creating unique experiences for customers.

Local markets are key in helping town centres survive and thrive, offering outlets for local producers and makers and maintaining the true character of market towns.

The community also benefits from the opportunity to shop local in their own town centre and the ability to contribute to the local circular economy.
Simon and Amy at 'Food Rocks' are excited to be able to continue to manage Horsham's local produce market in 2023 and beyond:
We look forward to the New Year which will see a range of exciting new initiates and promotions that will make visiting the Horsham's markets and town centre an even more rewarding experience. As well as the rebranding of the markets, expect to see more pop-up merchants and special events, as well as a series of initiatives designed to further improve our sustainability and environmental impact.
The West Street Entrepreneurs' market change of identity, previously known as Horsham General Market or Bishopric Market, reflects a change in profile for the Market as it prepares for growth with the demand for stalls increasing.
Zac from Coden events added:
Coden Events are pleased to announce the rebranding of Horsham General Market to become West Street Entrepreneurs Markets. We feel this better identifies the ethos and location of the market and its eclectic traders. We are very excited to be able to grow the market in future while working with existing traders to maximise the areas potential for members of the public, as well as encouraging new and young market traders.
Look out for further exciting news in January about market trading across the Horsham District including participation in a national competition with one of the UK's leading market organisations.
Visit the Buy Local page for more information on supporting our local business community.