Horsham District Council is launching a new round of LEAP small business grant funding for local Horsham District small businesses on Monday 3 April. £86,000 worth of funding is available to support businesses.
If you are hoping to set up a new business, if you want to grow your existing small business, or if you want to take on an apprentice, you can now apply for a share of these grant funds to help you out.
Grants of up to £2,000 will be available for businesses based in Horsham District, with less than 20 full-time employees and who are registered with Companies House or HMRC.
Applicants must submit a business plan with a financial forecast as part of their application and are required to match fund the grant by contributing towards 25% of their total project cost with their own investment.
For example, if you want to buy some equipment that costs £1,500, you can apply for £1125 from the grant fund, and source the additional £375 needed from your own money or a loan.
Funds are being allocated on a first-come first-served basis, therefore, businesses interested in applying are encouraged to start working on their business plans now, to prepare for the launch. Once all the funds have been allocated, applications will no longer be accepted – so get your application in quickly.
Allocation of the funding will be determined by a grant appraisal panel at Horsham District Council, with meetings held every four weeks to agree the outcome of applications.
Successful applicants will be given a six-month window to deliver their projects from receipt of their grant offer.
Commenting on the new round of LEAP funding Cllr Richard Landeryou, Horsham District Council Cabinet Member for Economic Development, said:
The LEAP grant scheme has enabled some amazing projects over the years and is well-regarded by our local business community. This new round of funding is another great opportunity for some of our start-ups and small enterprises to future-proof their business.
The Council has funded a wide range of projects in the past, supporting different business types from across the District.
Geoff Cockwill from Silvertip Films and past recipient of a LEAP grant, commented:
We are a Horsham based video production company working across West Sussex and beyond. We produce video content for businesses, events and individuals. The LEAP grant enabled us to make some video content which is forming part of a videography workshop we are running. It also enabled us to make short demonstration videos to show what different equipment can do in regards how your video can look and sound which has been useful when quoting for projects to be able to demonstrate visually what we want to do on the project.
Sarah Shelley – Shelley's Venue Decoration said:
We applied for the LEAP Grant through Horsham District Council to help us purchase new uniform and blossom trees for our company. Our old uniform used to have a small logo on just the front of our t shirts, and we found that we were quite often facing away from potential clients setting up a venue. Now we have uniform for all staff members with our logo proudly displayed on the front and the back for any potential clients to see who we are! The grant also enabled us to purchase our rage of blossom trees which are still in high demand within the industry.
Lynda Vowles - Mary How Trust also commented on their use of a grant:
We are thankful to have received a grant from Horsham District Council to purchase clinical equipment for an extra consulting room. This new equipment means we are able to offer our services to more people in the community, not only helping to future proof the charity but also the preventative health of the local community. The equipment will help the charity triple its screening capacity to our financial year end 2025.
Image gallery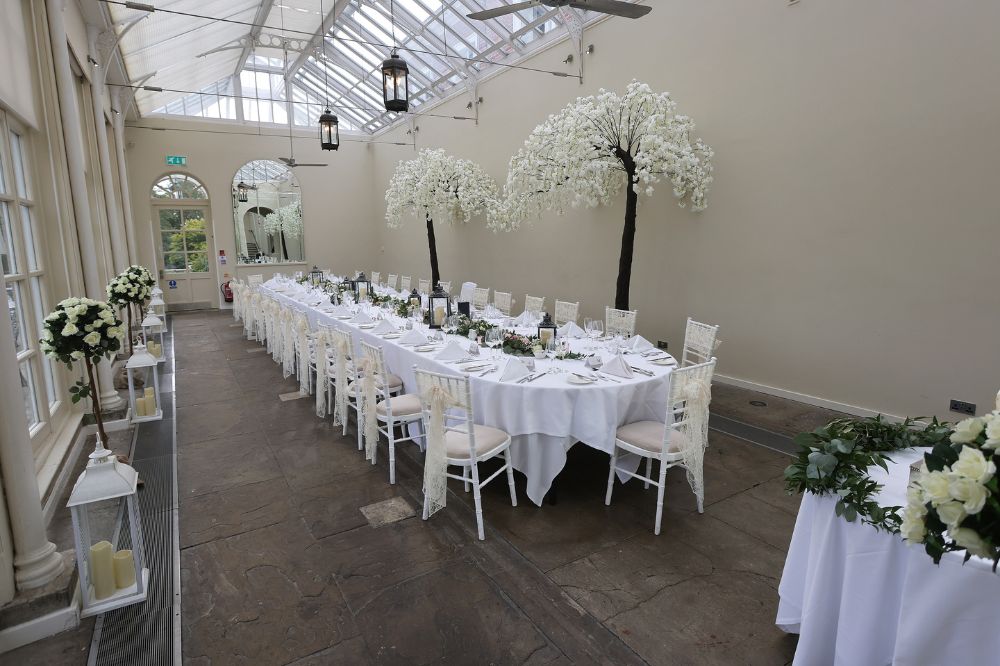 Shelley's Venue Decoration, photo credit Simon Stewart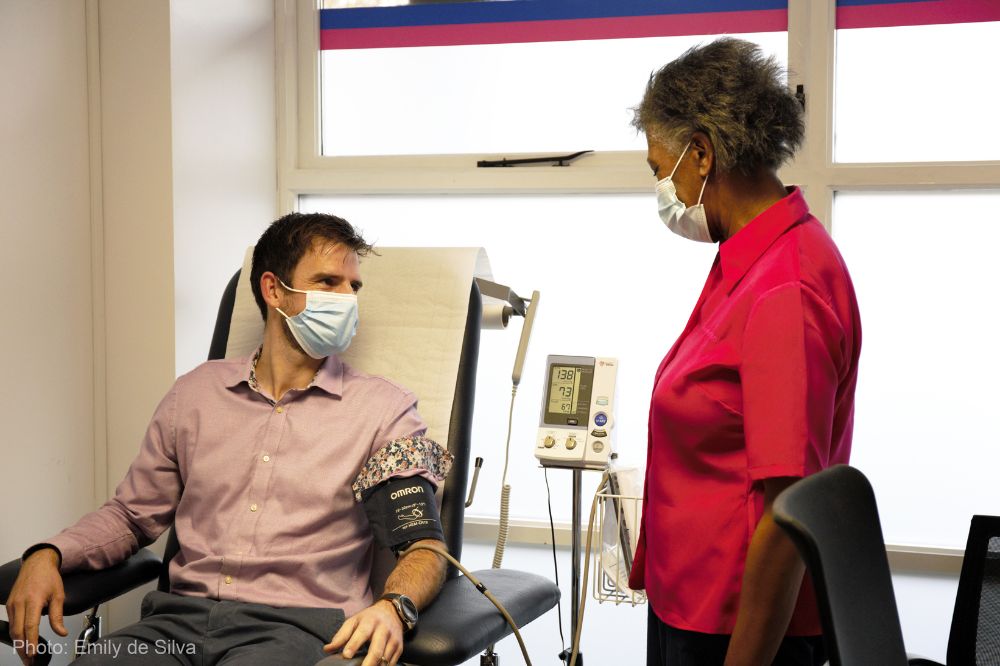 Mary How Trust, photo credit Emily de Silva