The final touches to the Bulbs for Lives field at Horsham Park were unveiled this weekend at a wonderful 'thank-you' event. This was a collaboration project between the Samaritans of Horsham and Crawley, Horsham District Council and Friends of Horsham Park.
Back in October 2022 the Samaritans, Horsham District Council and Friends of Horsham Park hosted more than 150 volunteers, together planting 6,221 mixed crocus and 6,221 narcissus bulbs. The number 6,221 holds a special significance as it marks the number of people who took their own lives in the UK in 2021. The project recognises the Samaritans of Horsham and Crawley serving the local community for 50 years and continuing their dedicated support for people at their most vulnerable.
The field of bulbs has been completed with a pair of 'Reflection Benches' handcrafted by a local Samaritan themselves from Sussex Oak. The benches are framed by three multi-stemmed Himalayan Birch trees (Betula utilis Jacquemontii) provided by the Samaritans and maintained by Horsham District Council. The trees are planted at the base with black grass-like Ophiopogon planiscapus 'Nigrescens' and snowdrops (Galanthus nivalis) all donated by the Friends of Horsham Park.
The benches provide a space to sit, reflect, listen, or simply enjoy the view. Plaques with the contact details for the Samaritans have been installed on each bench to serve as a reminder that there is always someone to speak to for anyone needing support.
Lynne Nye from the Horsham and Crawley Samaritans commented:
Saturday was a culmination of a year collaboration with Friends of Horsham Park and Horsham District Council, and Horsham and Crawley branch of Samaritans.

We are so grateful to everyone who has helped to make a special place for reflection and to promote the Samaritans message of reducing the number of people who take their own life each year. We are here to listen, 24 hours a day, 365 days of the year. Contact us by phone, chat, email, or letter if you need to talk, anonymously and in confidence. No call is too small.
The beautiful bulbs which will flower each year are an enduring natural reminder of resilience, hope, change and renewal.
At the uplifting event which included a pebble hunt for children, local people, volunteers and families who helped plant the bulbs came together to celebrate the final installation and enjoy the beautiful space created.
Chair of Friends of Horsham Park Sally Sanderson said:
"Thanks to everyone who got involved, this has been a great community project and a lasting legacy for the park. When volunteering in the park on Wednesday mornings, we have been amazed by how many people have stopped to admire the crocuses and daffodils – that splash of colour on a grey day really lifts the spirits. We're sure the reflection benches will become another sought-out, quiet spot where you can enjoy the landscape and connect with nature."
Image gallery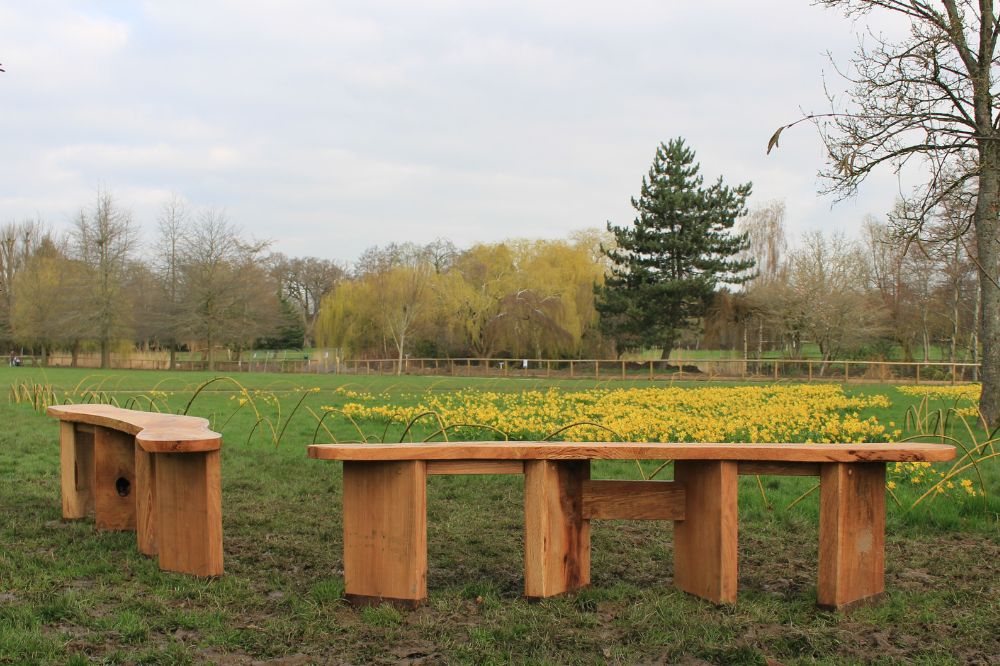 The two reflection benches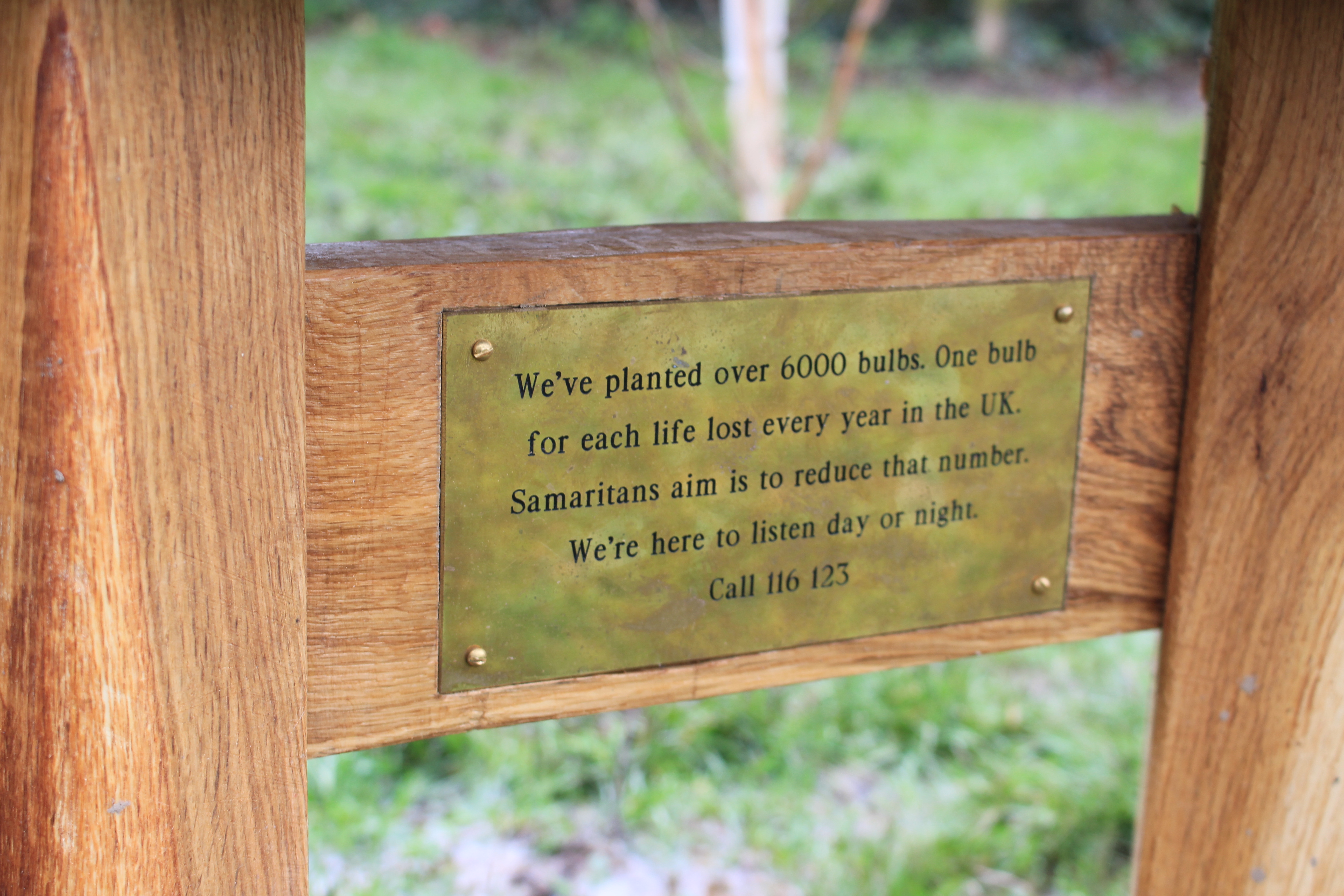 The bench plaque inscription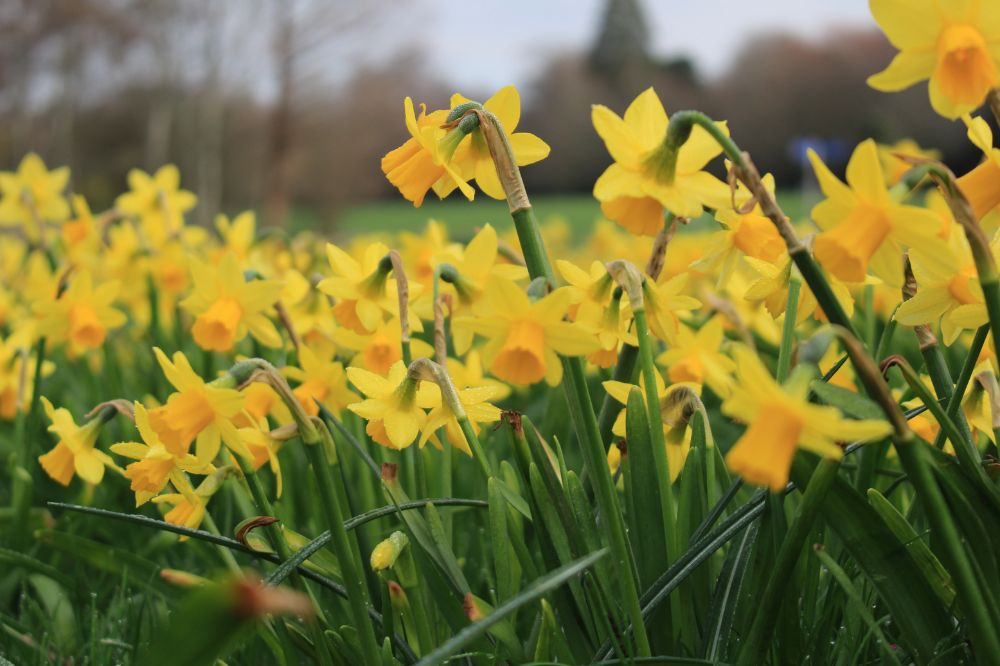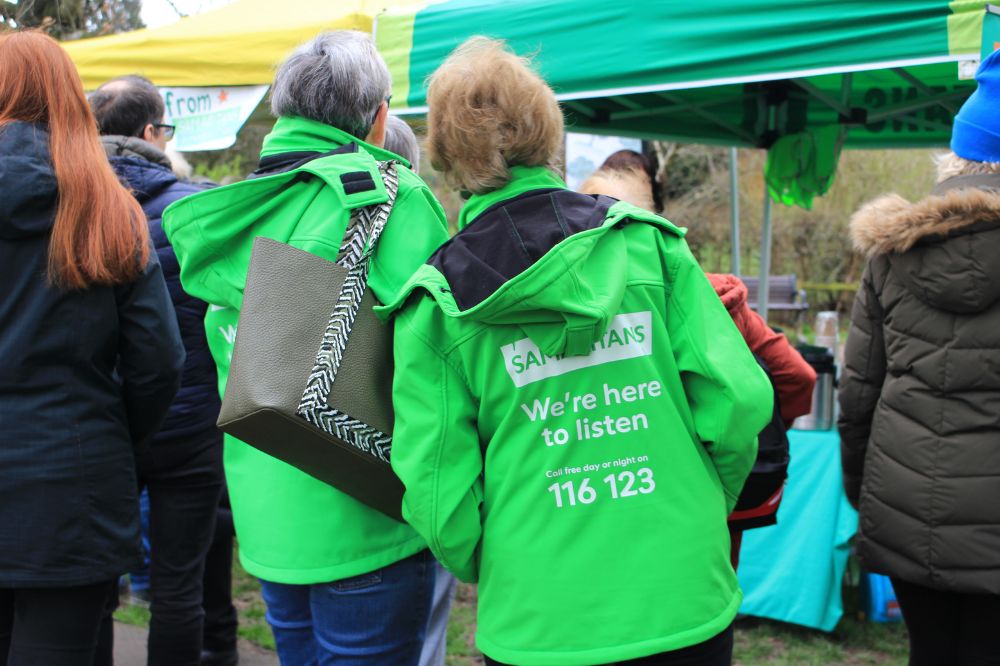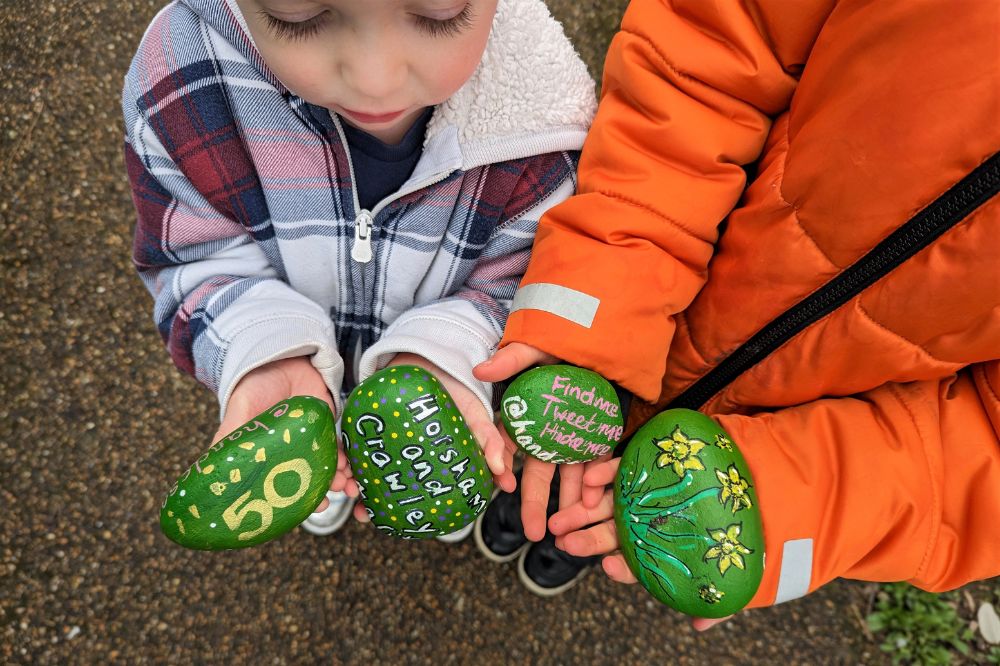 Children holding painted Samaritans stones