Pupils in Horsham and Billingshurst joined 'walking buses' to school this week aided by Neighbourhood Wardens, our Environmental Health and Parking teams, along with Horsham Police and West Sussex Fire & Rescue Service.
Walk to School week gives children the opportunity to start the day in an active way. By using a walking bus parents can park a little way from the school which reduces congestion and air pollution at the school gates and improves road safety for everyone.
Walk to School Week is organised by Living Streets. The charity supports pupils with special educational needs and disabilities to take part, including encouraging travel using wheelchair or mobility scooter. Anyone who cannot participate can become a Walk to School Week ambassador.
Image gallery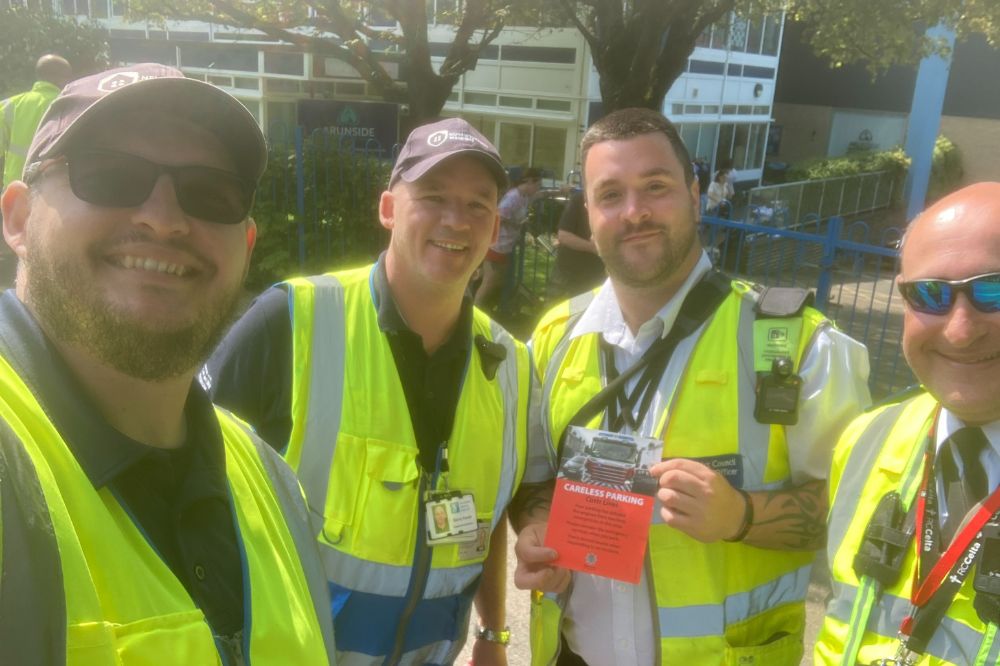 Outside Arunside school, Horsham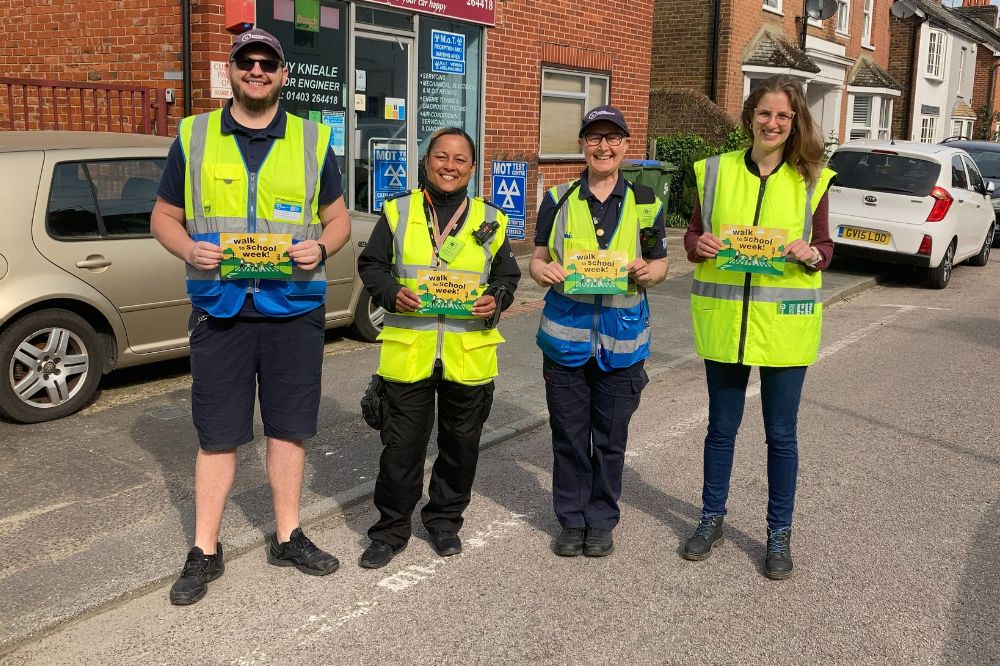 Wardens and parking services near Trafalgar school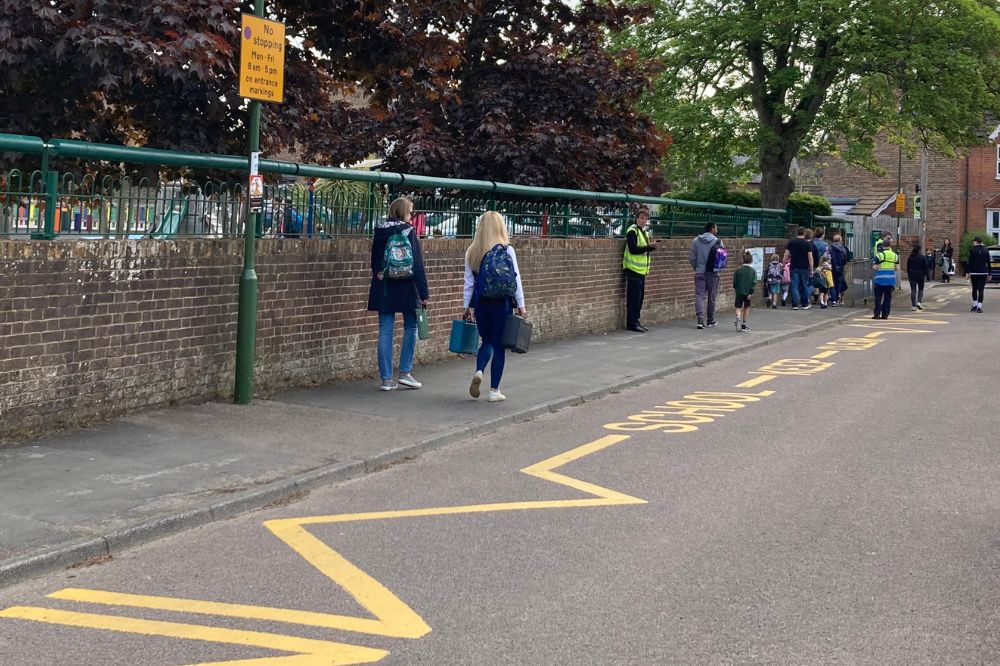 Wardens and pupils at Trafalgar school