A-board advertising
Our A-Board Advertising Policy sets out how we deal with items placed upon the highway in Horsham District. The term 'A Board' refers to all types of structure for advertising on the highway, such as For Sale/Let board and flag banners.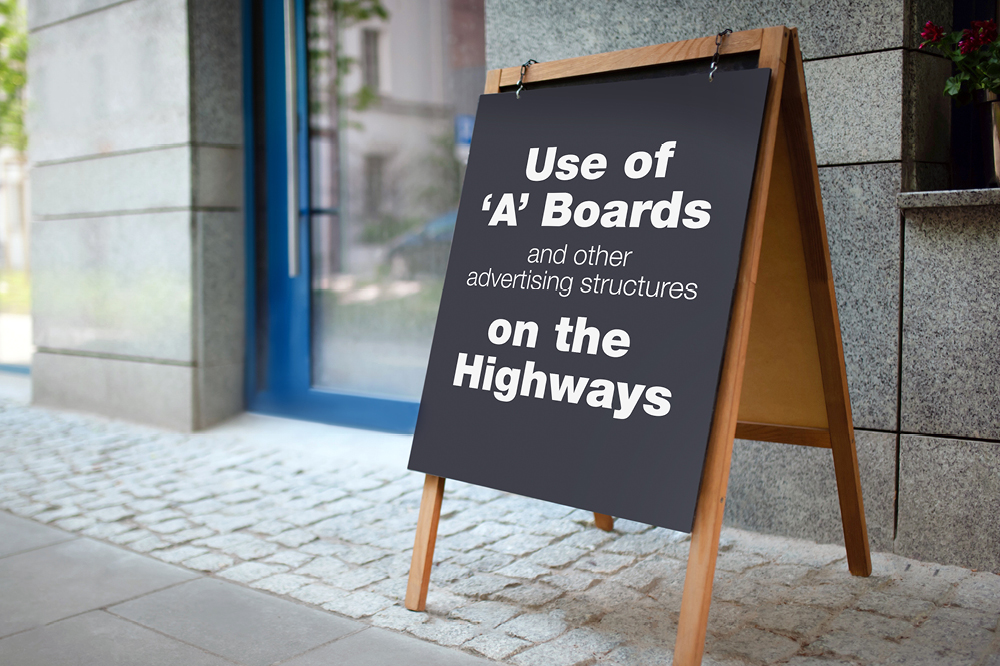 We work with traders to promote their businesses in a way which improves the street scene, increases footfall and allows pedestrians to move freely through a clear, obstacle-free network of streets. Our policy aims to be consistent district-wide, ensuring the safe and free movement of pedestrians, especially the visually impaired and people with other disabilities.
Key guidelines
Any business must only display one 'A' Board (or similar advertising structure) and place it directly against the building frontage so that an absolute minimum pavement width of 1.8m is kept clear for pedestrians.
Businesses with a tables and chairs licence are not permitted to display an 'A' Board.
'A' Boards must not be any bigger than 0.6m wide and 1.1m high.
'A' Boards must be stable and not weighed down by sandbags/heavy objects.
'A' Board type structures must not be fixed permanently onto the highway or chained/tied to street furniture.
All businesses are legally liable for any claims of damage or injury, caused by displaying 'A' Boards on the highway.
Click the PDF below to read our full policy.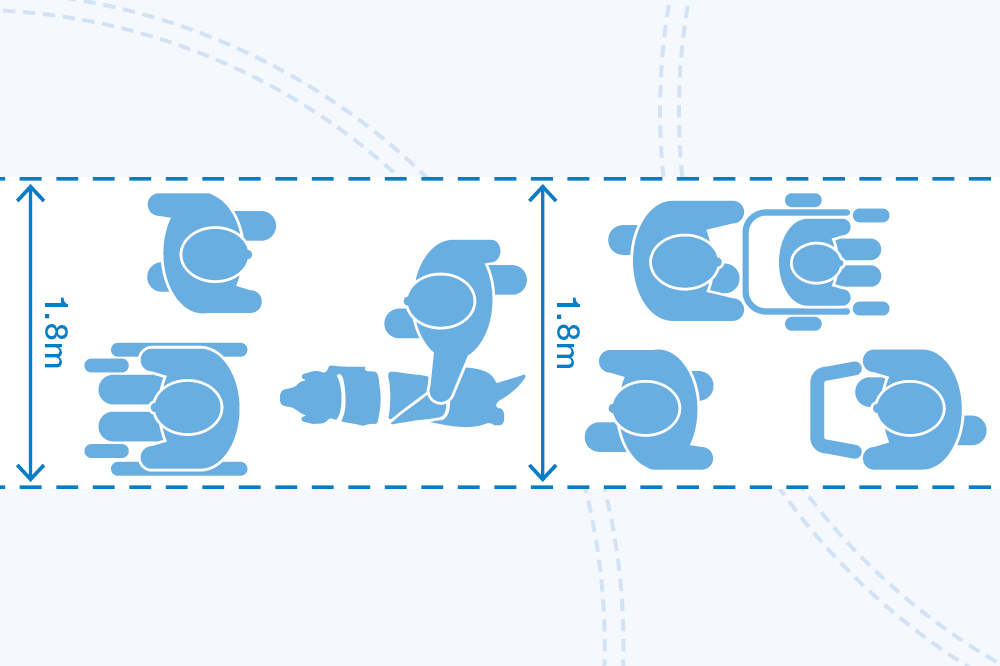 Related Files
Enforcement
It is important to follow the policy when using 'A' Boards and other advertising structures. If you are found to in any way wilfully obstruct the free passage along a highway, you would be guilty of an offence and liable to a fine of up to £2,000.