Chiptech GO
A wearable device with 3G cellular and GPS. When activated it sends an alert along with your GPS location to the monitoring centre.
Go encourages you to have more independence in your day-to-day activities, both at home and out and about. You can be confident knowing that help is at your fingertips.
To send an alert for help press and hold both buttons on GO. This will start a short pre-alarm sequence, and it will flash red to let the user know an alert is being sent to the Monitoring centre. A voice message will also play, "Help alert in progress."
Once the alarm has been received by the ARC, a voice message will play and repeat: "The alert has been received by monitoring; you will soon be contacted by an operator." An ARC operator will call back; GO will ring and automatically answer the call so the user can talk to the operator through the handsfree speakerphone system.
The Chiptech GO is not compatible with Pacemakers, please speak to a member of the team for more information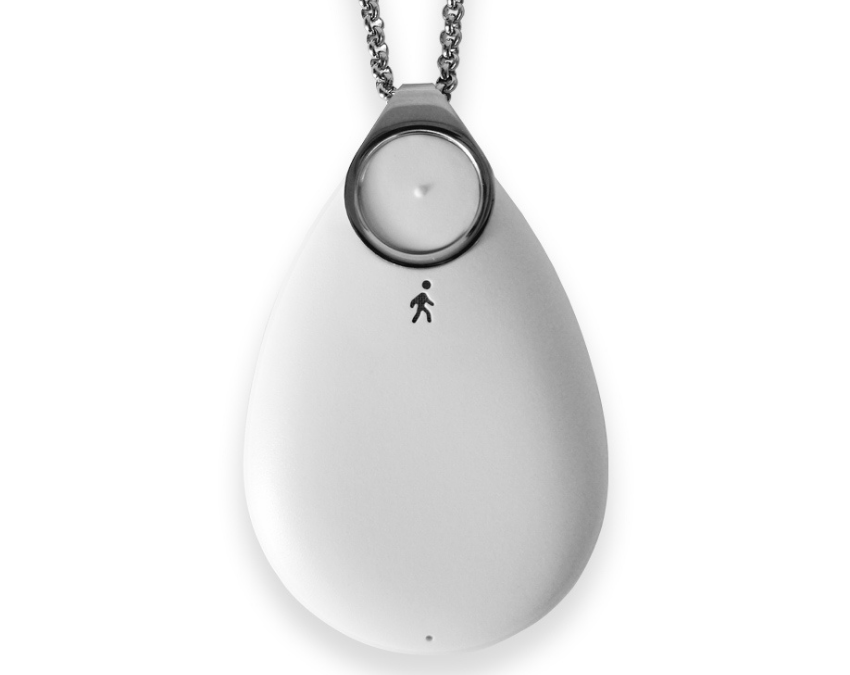 Key Features
Optional fall detection
1-2 month battery life after full charge
Can be paired with the EVA Lifeline Unit to offer protection both in and outside the home
GO's advanced speakerphone allows the user to clearly communicate with the Monitoring centre in the event of an emergency.
GO is IP67 water rated, keeping you safe no matter the weather, rain or shine.
How much does it cost?
Go Device only is available to rent for £22.50 per month.*
Home & Away package (paired with EVA Lifeline unit and linked smoke detector) £34 per month*
Payment is made by monthly direct debit or quarterly invoice.
No upfront equipment costs
No installation fees
No long term contracts
No means testing
The price includes maintenance.
Or call us on 01403 215230
*Plus VAT if applicable