Horsham District Jobs and Skills Fair
Horsham District Jobs and Skills Fair
Horsham District Jobs and Skills Fairs bring local employers and local job-hunters together. Over the years we've filled hundreds of job vacancies for businesses and helped job-hunters of all ages and experience levels to decide what's next for them - including apprenticeships and other training opportunities.
Next fair: Saturday 12 February
The 2022 Apprenticeships and Skills Fair will take place on Saturday 12 February from 10am to 2pm at the Drill Hall in Denne Road, Horsham.
For full details, including the exhibitor list and workshop times, visit our dedicated Jobs Fair website.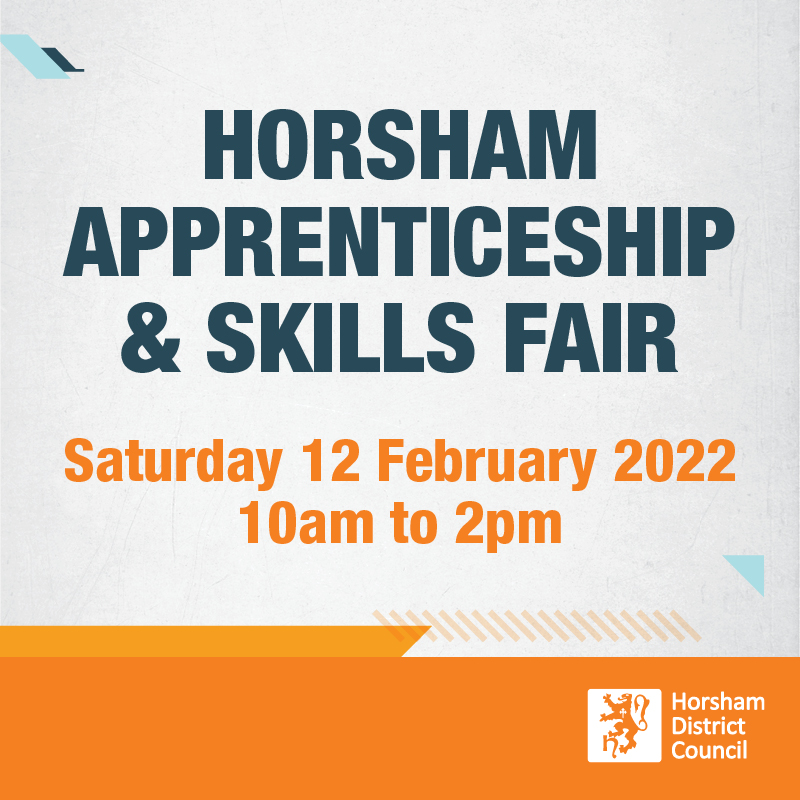 Horsham Jobs and Skills Fair 2019