Chesworth Farm

Visiting Chesworth Farm
Chesworth Farm has 90 glorious acres of colourful meadows and ancient hedgerows to explore. Criss-crossed with footpaths and bridleways, it is conveniently located just a 10-minute walk from Horsham town centre. It's the perfect place for a family bike ride away from busy roads, and popular with dog walkers. The main paths are wheelchair accessible.
Chesworth Farm is open all day and entry is free.
NOTICE FOR ALL VISITORS
Southern Water are currently working on the farm as part of the Mannings Heath Wastewater Treatment Works Pump Away Scheme.
Work at the main Chesworth Lane entrance (Queensway junction) will begin on Monday 2 October. This will affect vehicle access to the farm and parking in the area.
Pedestrian access will be maintained, but please follow all on-site signage and beware of heavy machinery operating in the area. Please take particular care if walking with children and dogs.
Further details on this work can be found on the Southern Water website
here
Cycle to Chesworth
Chesworth Farm is on the Pedlars Way cycle route between Horsham and Southwater. This is a convenient mostly off-road cycle route detailed in the below cycle route map.
There are cycle racks at Chesworth Farm in the wildlife garden.
Walk to Chesworth Farm from Horsham Town Centre
The closest entrance to Chesworth Farm from Horsham Town Centre is on Chesworth Lane. Denne Road in Horsham Town Centre and Queensway off the Brighton Road A281 both connect to Chesworth Lane.
It is half a mile from Denne Road car park to the Queensway/Chesworth Lane entrance of Chesworth Farm.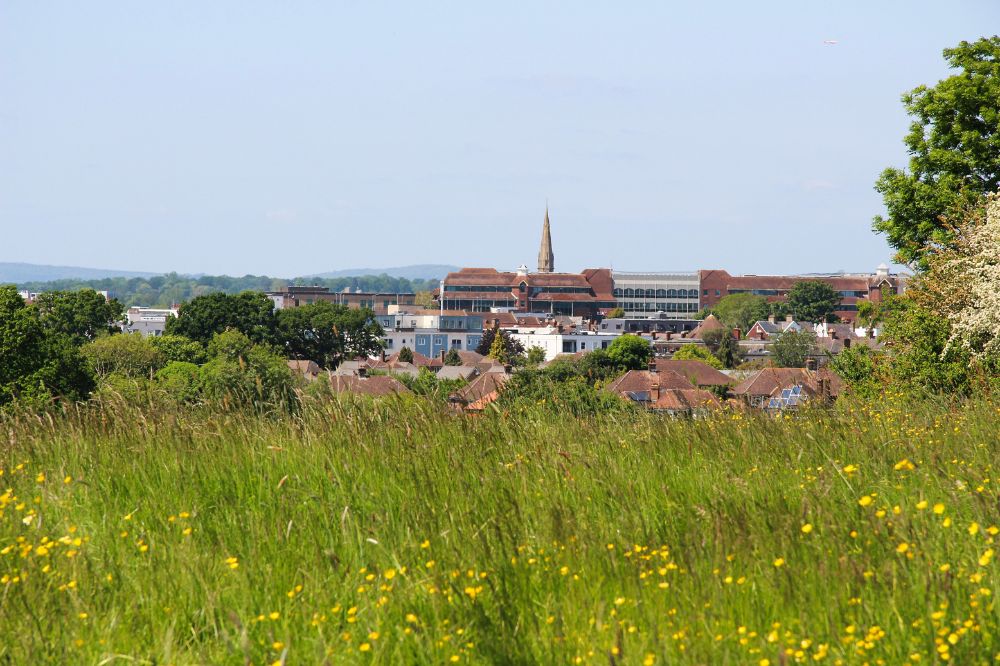 Parking
The nearest car park to Chesworth Farm is Denne Road
There is limited controlled parking along Queensway and Chesworth Lane. There are various other entrances to Chesworth Farm from surrounding roads.
Friends of Chesworth Farm
Friends of Chesworth Farm is a group of local volunteers who support the farm and represent the views of its visitors. They help to carry out conservation work and visitor surveys, working in partnership with Horsham District Council.
Review Chesworth Farm on TripAdvisor
Have you recently visited Chesworth Farm? If so, we would love to hear your thoughts over on the TripAdvisor page.