The Queen's Green Canopy
The Queen's Green Canopy (QGC) is a unique tree planting initiative created to mark Her Majesty's Platinum Jubilee in 2022. Across the UK, people are being invited to 'Plant a Tree for the Jubilee'.
Horsham District Council are proud to be supporting this initiative and we will be working alongside our residents, community groups, schools and businesses to provide guidance and advice over the coming year.
We are also donating a tree to each of the District's Parishes and Neighbourhood Councils to be planted in a suitable location on either District or Parish Council land.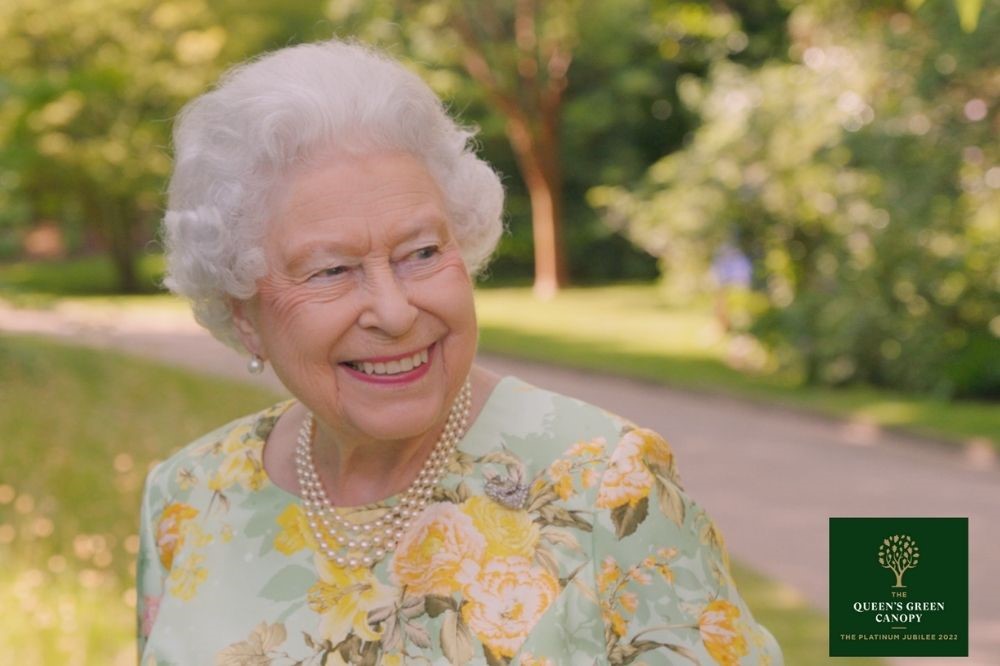 With a focus on planting sustainably, the Queen's Green Canopy will encourage the planting of trees to create a legacy in honour of The Queen's leadership of the Nation which will benefit future generations.
Find out more about the celebrations for the Queen's Platinum Jubilee.
Before you plant a tree
While trees are a great way of supporting nature we do need to ensure we are planting the right tree in the right location and with the right permissions. There are three key things you need to do before you can plant a tree.
Check who owns the land
You must always have the landowner's permission before planting on land you do not own
If you would like to get involved in a planting project, but don't have any suitable land of your own, then why not get in touch with schools, businesses or parish councils in your area to ask if they have a project you could join?
Check if the land has special protections or designations
Planting in some areas may be against the law for example some areas of land have special protections or designations due to their existing wildlife or archaeology.
To find out if the area you want to plant has any of these you can also check online:
Make sure you have the right permissions
In England, you do not need planning permission to plant less than two hectares (20,000 sq metres) on your own private land, that has no existing designations. Otherwise an Environmental Impact Assessment from the Forestry Commission would be required.
If you want to plant on land you do not own, you must always have the express permission of the landowner.
If you are considering planting within school grounds or highway verges, please contact West Sussex County Council to plan your planting and ensure it is in a suitable location and the right species are being used.
What to plant and where to plant it
Once you have permission to plant your tree, you'll need to consider what type of tree to plant and where precisely to plant it.
Things to consider when deciding include:
As trees grow they can sometimes interfere with utilities such as phone lines and sewers. It is best to avoid planting over shallow underground services or beneath overhead wires.
If possible, avoid planting too close to land boundaries. Tree roots and canopies can spread some distance away from where it is planted and can sometimes negatively affect the neighbouring land.
Are you planting one larger established tree or a number of juvenile tree saplings (whips)?
Think about how your plan will affect other trees, plants, buildings and infrastructure in the future.
Most trees will require some maintenance during their period of establishment (on average 2-3 years). This may include watering, weed control, adjustment of the tree tie and support removal.
Some tree species are better than others at supporting the environment.
For more information on the Eco and biodiversity credentials of trees please visit The English Woodlands website.
Planting your tree
Once you have chosen your tree species, it's important to ensure your tree is planted during tree planting season, between October and April.
And don't forget, we are all being encouraged to add your tree planting to The Queen's Green Canopy national map so that we can see where trees have been planted across the nation to support the Queen's Platinum Jubilee 2022.
As part of the scheme, Schools and Community Groups can get free trees from The Woodland Trust. They can also provide advice and support on selecting the right tree.
If you are purchasing a new tree always make sure you buy your tree from a reputable garden centre or nursery. It is important that new trees are free from pest or disease as this could affect other trees that are already in-situ.
Further information on selecting a suitable tree can be found here.
All planting should be completed within the tree planting season which runs from October to April.
Plaques to celebrate the planting of Jubilee trees are available from The Queen's Green Canopy website. Sadly, commemorative plaques are not allowed to be placed on Council owned public open spaces as they are at risk of damage, vandalism or theft.