The Local Authority Building Excellence Awards
The Local Authority Building Excellence Awards
The LABC Building Excellence Regional Awards are the largest business to business awards in the building control sector. They celebrate buildings and design teams that have overcome the challenges of complex technical and construction issues. They put the spotlight on innovative and creative building work completed in their region.
Submit your entry for the 2020 awards
Please note the deadline for submissions was the 13th March and therefore is now closed for entry.
LABC Building Excellence Awards 2019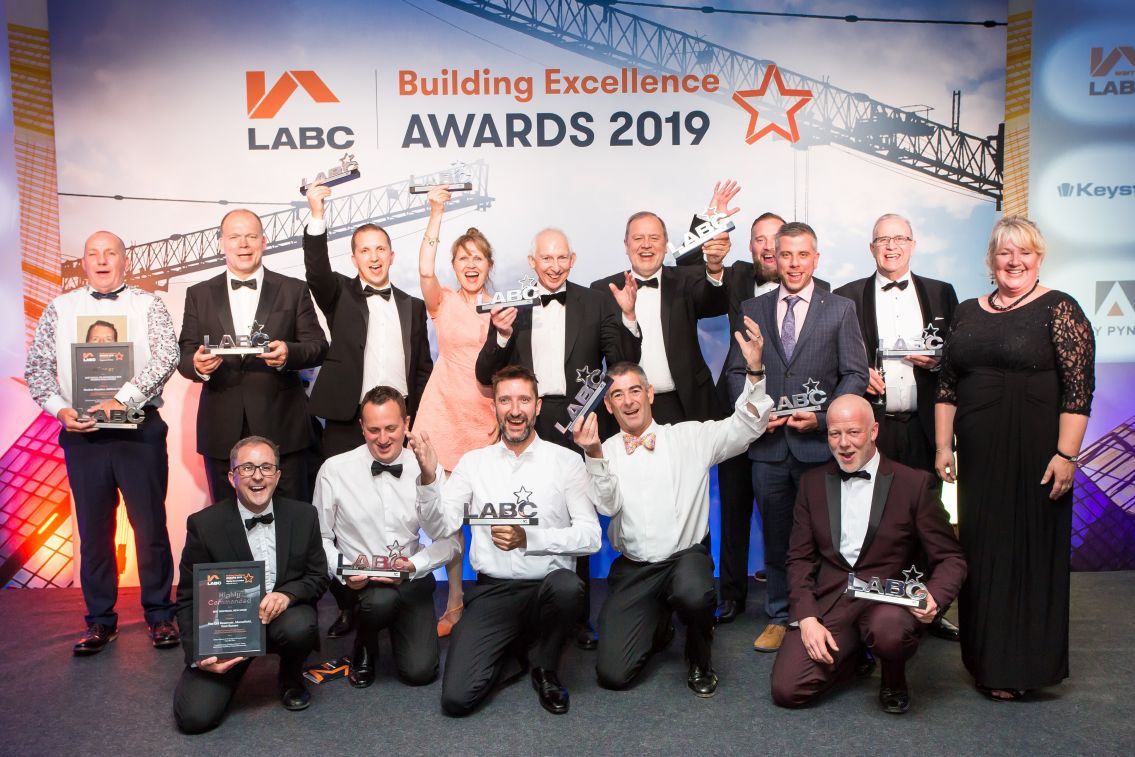 The LABC South East Awards 2019 took place at The Grand in Brighton on Friday 21 June 2019. Over 300 guests were in attendance from the construction industry which covers five regions: Hampshire, Isle of Wight, Kent, Surrey and Sussex.
We are pleased to announce that The Apex Apartments, Ifield Road, Crawley; project team: Crest Nicholson, HGP Architects, Crest Nicholson Regeneration in conjunction with Sussex Building Control won 'Best High Volume New Housing Development'.
Three Bridges Road, Crawley; project team: Kennedy Construction and Project Management in conjunction with Sussex Building Control received 'Highly Commended: Best Small New Housing Development'.
The evening's winners are automatically entered into the Grand Finals which took place at the Park Plaza, Westminster Bridge in London in November.
Further information on all our finalists can be found on our Press release.
Photos of the night and details of all the winners can be found on the LABC website.