Chair Monitor
The chair monitor measures the duration of time that you are out of your chair. If you do not sit back down within a pre-determined amount of time, it will notify our monitoring centre.
Or call us on 01403 215230
How much does it cost?
The Chair Monitor Alert is available to rent for £12.50 per month.* Payment is made by direct debit.
Please note, this device must be used with the EVA Lifeline unit.
The Chair Monitor Alert will be installed by a fully trained member of the team to suit the requirements of the service user.
Wireless Chair Occupancy Sensors are also available, please contact the team to discuss provision.
*Plus VAT if applicable
Products you may also be interested in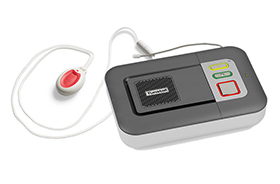 Lifeline unit and pendant
The Lifeline Unit is a small red button that is connected to your home phone line. Pressing the button puts you through to our 24/7 helpline and an experienced operator who will be able to offer assistance.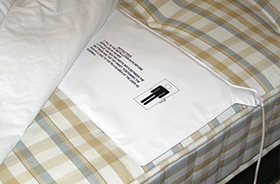 Bed occupancy sensor
The bed occupancy sensor can be linked to your lifeline unit and pendant and will detect if you've got out of bed throughout the night. It will monitor the amount of time you are out of your bed and if you don't return within a set time period, our centre will be immediately notified.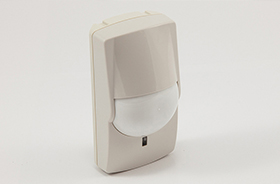 Property exit sensor
The property exit sensor (located above the door) can detect if someone has left the house and not returned. It's particularly suited to people who are at risk of walking off and putting themselves in danger, such as those with dementia. If the monitor is set off, our 24 hour monitoring centre will be alerted.