Lifeline Unit
The Lifeline unit is a small red button that is connected to your home phone line. Pressing the button puts you through to our 24/7 helpline and an experienced operator who will be able to offer assistance. The operator will contact your doctor, the emergency services, relatives, friends or key holders – whoever is needed.
The Lifeline unit acts as a personal alarm to keep you in touch with reliable help at all times, allowing you to feel safe and secure, our customers have told us that the Lifeline unit has given them:
Peace of mind
Reduced feelings of isolation
Independence
A feeling of greater security
How does it work?
The Lifeline unit is connected to your home phone line and should you require help of any kind, simply press the button to summon help. Watch our video below to find out more.
Who is it for?
The Lifeline unit is for people of all ages and vulnerabilities across the Horsham District.
Anyone can rent a Lifeline unit, our clients include:
Older or vulnerable people
At-risk adults
People with long-term health needs
People who live alone and feel vulnerable
People who are returning home from hospital
People prone to falls
People with disability or restricted mobility
Unpaid carers who would like extra support
How much does it cost?
The Lifeline unit is available to rent for £15.82 per month plus VAT if applicable. Payment is made by direct debit.
No upfront equipment costs
No installation fees
No long term contracts
No means testing
The price includes maintenance and a replacement when the batteries run low
Or call us on 01403 215 230
Installation
When you sign up for a Lifeline unit, the Community Link team will come to your house and install the equipment for you. They'll call you to arrange a convenient time once your application is processed.
A modern base unit connects to your phone line and is set up in under 5 minutes.
We aim to have your TEC (Technology Enabled Care) set up within 5 working days but this is often sooner. In some emergency cases such as being discharged from hospital, we can visit within 24 hours.
You just feel safer and more secure in your own home. You only have to press the button and a friendly voice is with you straight away
Mrs Essex, Lifeline unit user
Mrs Essex lives with chronic obstructive pulmonary disease and has her Lifeline Unit with her in case of emergency.
"You just feel safer and more secure in your own home. You only have to press the button and a friendly voice is with you straight away.
"When I collapsed with pneumonia, my husband pressed the alarm and an ambulance arrived with paramedics within 15 minutes. The Community Link team organised everything.
"The team called us in the bad weather just to check if we were okay. We wouldn't be without it."
Related products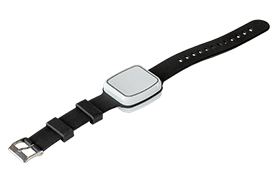 Fall detector
The fall detector can be linked to your lifeline unit and pendant and will activate automatically if you fall, it's ideal if you are unable to press your lifeline pendant.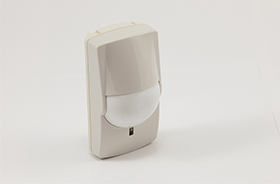 Property exit sensor
The property exit sensor (located above the door) can detect if someone has left the house and not returned. It's particularly suited to people who are at risk of walking off and putting themselves in danger, such as those with dementia.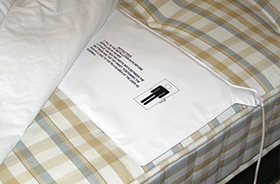 Bed occupancy sensor
The bed occupancy sensor can be linked to your lifeline unit and will detect if you've got out of bed throughout the night. It will monitor the amount of time you are out of your bed and if you don't return within a set time period, our centre will be immediately notified.