Discovery Hub and Shelley Wildlife Garden
Warnham Local Nature Reserve
Warnham Discovery Hub and Shelley Wildlife Garden
The Discovery Hub is a multifunctional space for visitors to enjoy. Its unique octagonal design and floor-to-ceiling windows offer beautiful views across the Millpond. It provides an inspiring start to your journey around the Reserve.
Within the Discovery Hub you'll find:
Information about the industrial, natural and social heritage of our nature reserve
Interactive displays to educate and inform
Details of recent sightings and what to look out for during your visit
Space to accommodate school and group visits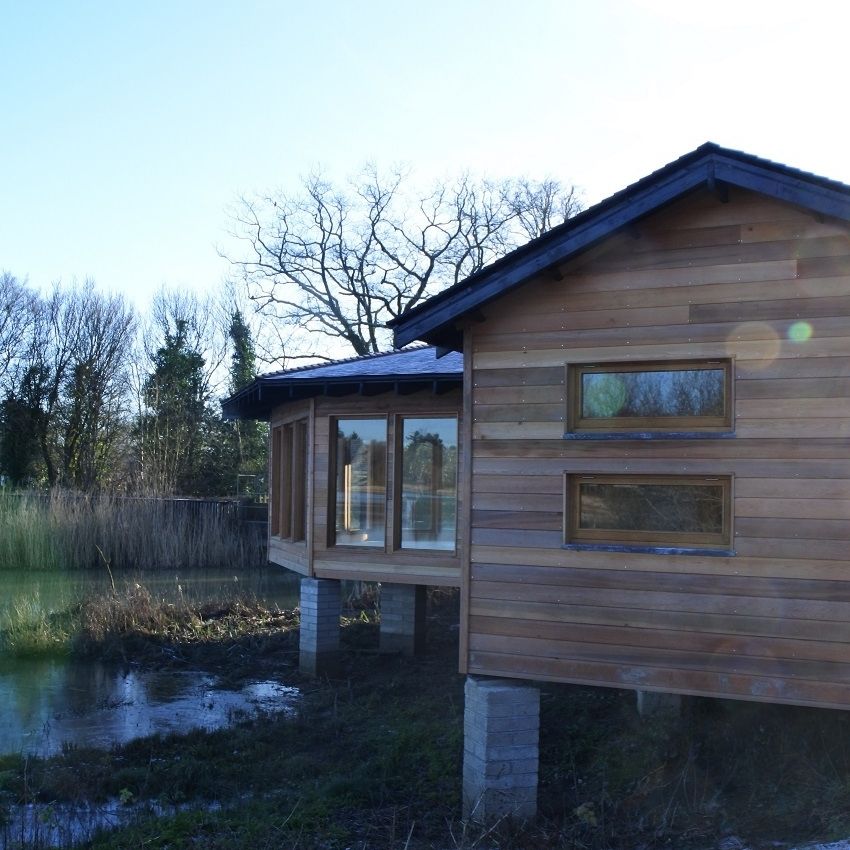 Surrounding the hub is the newly renovated Shelley Wildlife Garden, named after the iconic poet, whose love of the environment has inspired its design. Relaxing in the grounds with refreshments from the Herons Rest cafe is the perfect way to start or end your trip to Warnham Local Nature Reserve.
Tell us what you think
Have you visited our new Discovery Hub? We'd love to know your thoughts and feedback. Please take five minutes to complete our online feedback form.
Three things to do at the Discovery Hub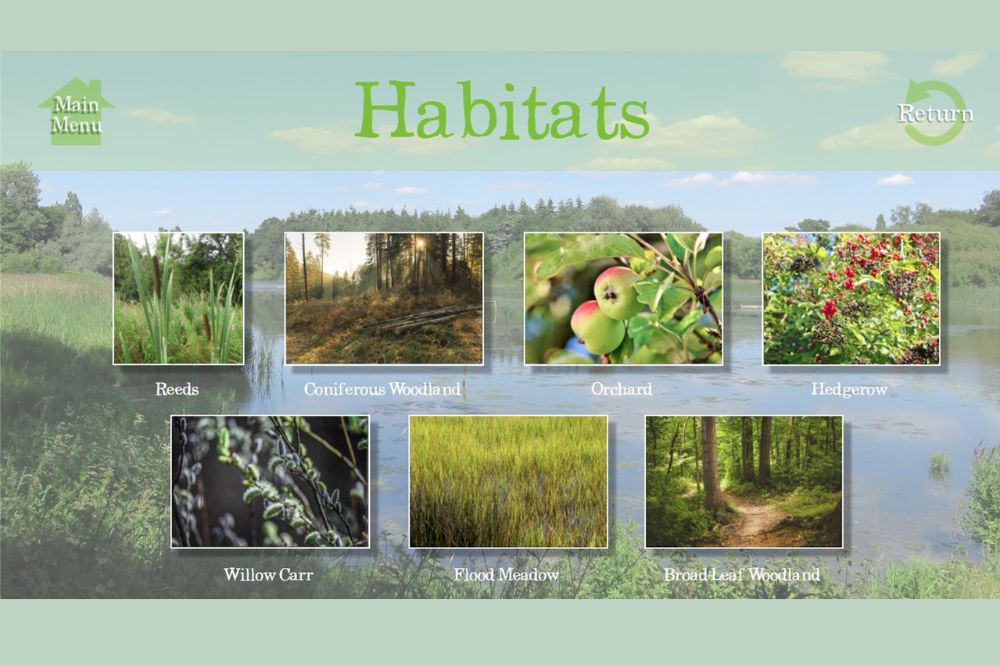 Discover our history
Our information panels tell the Reserve's story, how it has developed and how important it is today for the District's wildlife, flora and fauna.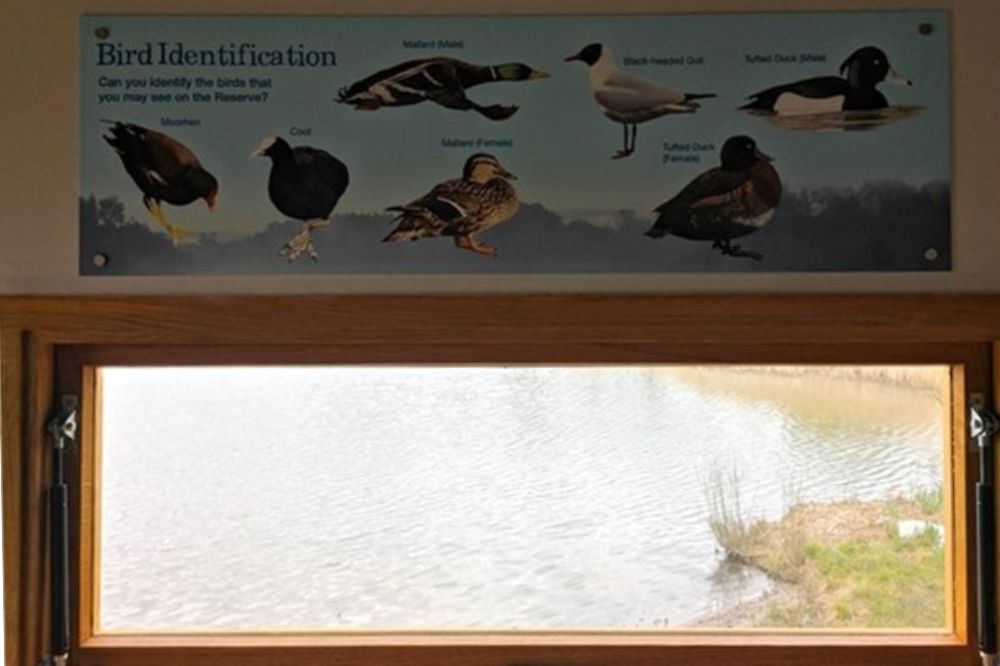 Hide inside
The Attree Hide is the perfect spot for bird-watching in the Hub. Keep your eyes peeled and use the Bird Identification boards to help you identify your sightings.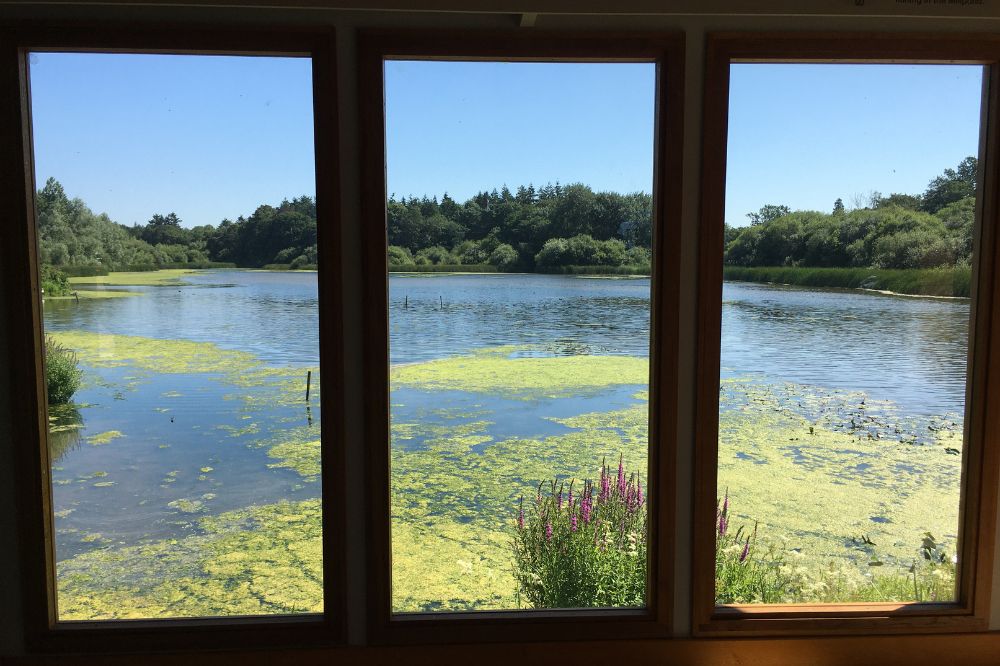 Enjoy the views
The Hub's octagonal glass design offers panoramic views across the Reserve's Millpond. Take a seat by the floor-to-ceiling windows and enjoy the scenery.
About the Discovery Hub project
Warnham was designated as a Local Nature Reserve in 1987 and is now one of the most significant sites for nature in Sussex. The addition of the Discovery Hub will draw visitors from across the District and beyond and allow us to share our stories with more of the community.
Horsham District Council was awarded £278,000 for the project by the European Agricultural Fund for Rural Development, who support investment in public recreational infrastructure. The Council and the Friends of Warnham Local Nature Reserve added additional funds to the project with grants of £206,000 and £25,500 respectively.
Work started in spring 2020 and included building a new bird hide, as replacement for the former Tern Hide.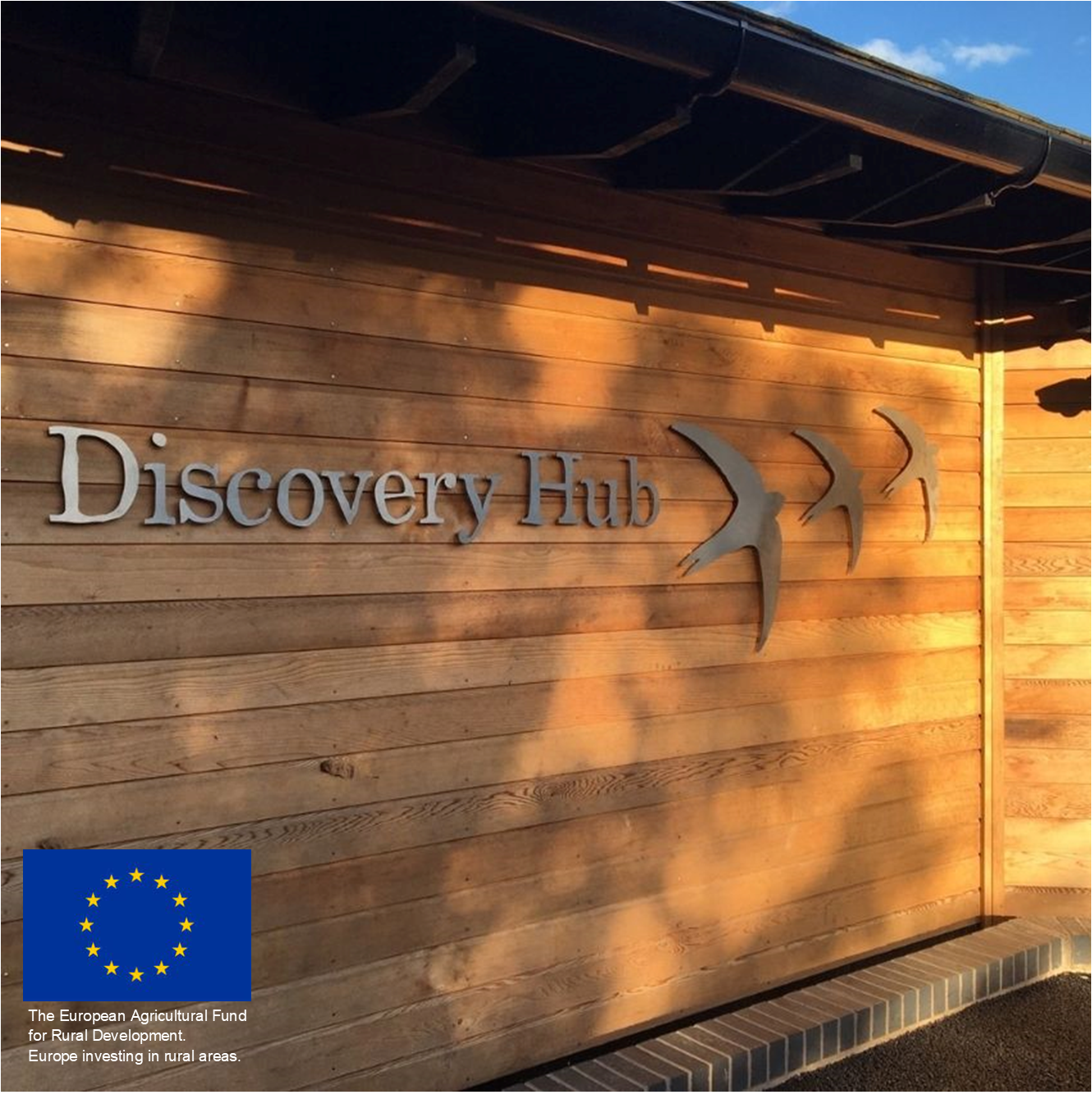 Shelley Wildlife Garden
The newly landscaped entrance garden was inspired by the poet Percy Bysshe Shelley.
This part of the project includes the construction of new 'access for all' paths, a wildlife pond with shelves for marginal wetland plants, a new courtyard and a new reedbed that integrates the new building into the wetland landscape.
The garden is stocked with plants chosen to attract wildlife such as bees and butterflies, and new wildflower areas have been created.