Batteries recycling
Recycle your batteries on your bin collection day with our simple collection service.
Simply place your batteries in a small, clear plastic bag (such as a sandwich bag) and place the bag on top of your green-top refuse bin or your blue-top recycling bin on collection day.
To ensure minimal use of plastic bags, please ensure you store batteries until you have enough to fill a sandwich bag and have it securely closed. Please do not place one or two batteries out for collection as there is a risk the bag could blow away.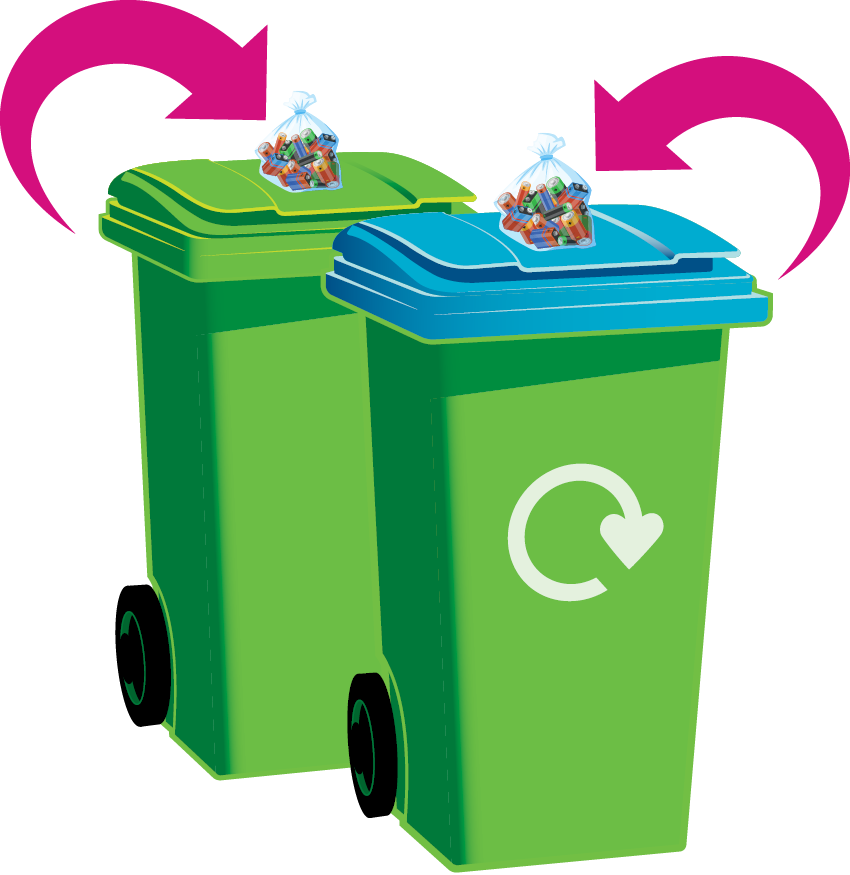 What we can and cannot collect
Batteries we can collect
AA
AAA
D
C
6v
9v
Button
Mobile phone batteries
Laptop batteries with the terminals taped
Batteries we cannot collect
Replaceable batteries left inside an electrical appliance. These should be removed and placed out for collection in a separate bag on top of your rubbish or recycling bin.
Batteries with trailing wires
Children's ride-on toy batteries
Corroded batteries
Motorbike batteries
Industrial batteries
Sealed lactic acid/gel batteries
12v leisure batteries
Disposable vapes or electronic cigarettes. Please book a small electricals collection for these