Visual Merchandising
Effective visual merchandising is a powerful marketing tool for your business. It can help attract and engage customers, motivating them to buy from your business.
The busy Christmas sales period is a particularly important time to consider how you can boost your visual merchandising to make your business really stand out.
Below are a list of resources and a checklist outlining some helpful guidelines when planning a magical display this Christmas. There is also the opportunity to enter your business in this year's Christmas Magic Displays Competition for the chance to win a fantastic prize!
Contents
Enter the Christmas Magic Displays Competition 2023
As part of our Buy Local Gift Happy campaign, this year we are inviting entries from local businesses for our Christmas Magic Displays Competition.
The competition aims to celebrate the festive windows, market stalls and internal displays which help to make our towns and villages a magical place.
A public vote and professional judging will take place during November and early December, with winners announced w/c 11 December.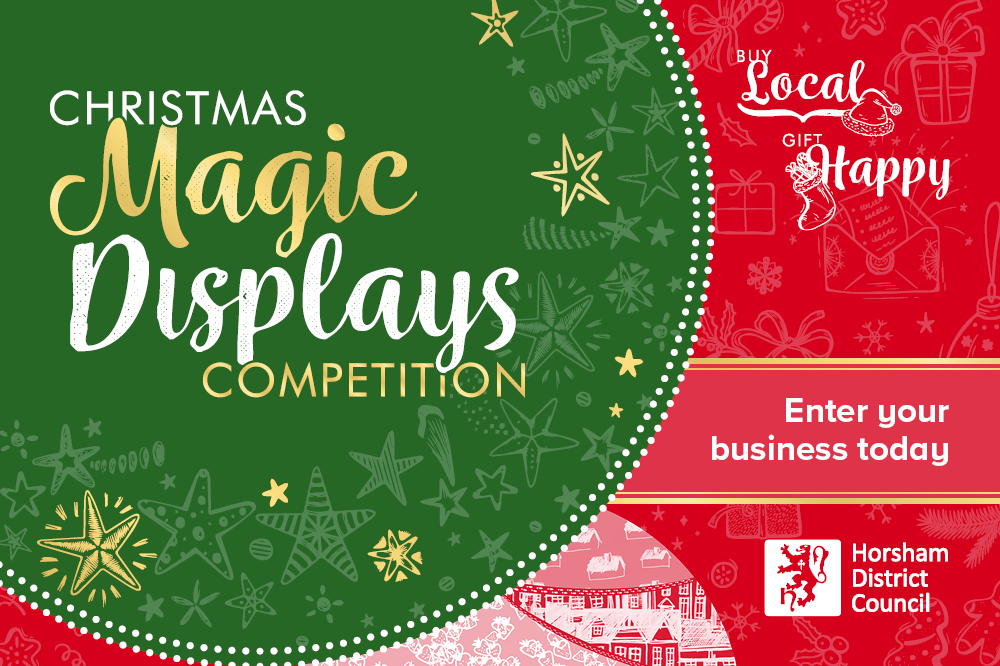 Who can take part?
Independent businesses with a high street premises located in Horsham District or who trade on a market stall at a Horsham District market can enter their festive window, market stall or internal display. We also specifically encourage entries from non-retail businesses with premises on and off the high street, the display just has to be visible to visiting customers.
How will my business benefit?
There will be:
Publicity for all participating businesses during November and early December as part of the public prize competition on social media.
A chance to win a fantastic prize of £100 worth of vouchers to spend on Point-of-Sale material for the Overall Best Display and Public's Choice winners, in association with wholesale supplier WBC.
Publicity for overall winners throughout December.
Framed certificates for all winners to showcase their win.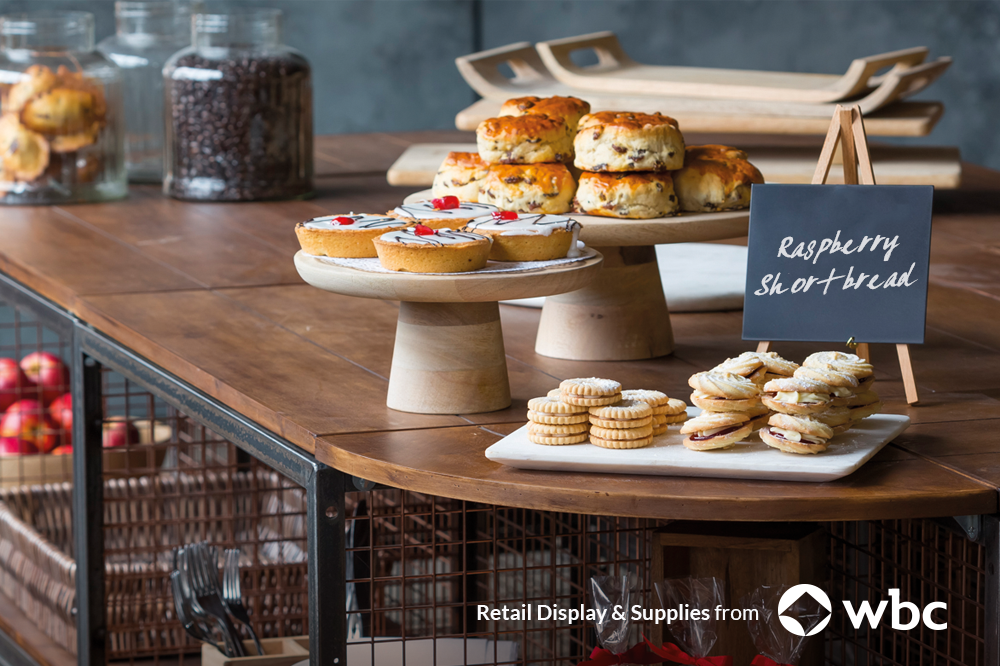 How do I enter?
Fill in this simple online form with your business name, business location, email address and type of display you intend on entering
Be prepared to take a good photo of your magical display -- you will need this as part of the competition.
Once you have completed the form, we will contact you via email with detailed instructions regarding your involvement in the competition.
Checklist for your Christmas display
Use this checklist when creating your magical window, internal or market stall displays this Christmas.
Know your target audience and design for them
Feature the products that make you unique and you can sell in volume before Christmas
If your products are high value - keep it simple
Create a story or theme – is it Instagrammable?
Have a focal point to the display
Effective lighting is essential, highlight 'hero' products
Turn 'window shoppers' into 'active shoppers' - incorporate graphics that allow people to buy from you 24/7
Remember 'Eye level is buy level' – use the available height effectively
Frame empty space if you want people to see through to your interior displays
For internal and market stall displays, encourage customers to interact with the products
Explore the resources section below for further tips for creating a fantastic display.
Do you have any top tips to share with local businesses? Let us know by emailing BusinessDevelopment@horsham.gov.uk for the chance to be featured in our Business Support e-Newsletter with other 2,000 subscribers.
Tips for preparing your photos
Here are some tips to bear in mind when preparing your photos for the competition:
Lighting: When taking the picture of your display make sure the area is well lit. Be aware of shadows, reflections, or glare if you are taking the image at dusk.
Background: What is in the background of your display? If there are people in the image, make sure you have permission to take their picture. Clear the area around your display so as not to incorporate packing boxes or signage that will detract from your creation.
Cleaning: It might sound silly, but to get the best photo it is always best to make sure you give the camera or phone camera lens a wipe before you take the image, as well as your window if it is a window display, to make sure there are no smudges or marks.
Image size: Take an image in both landscape and portrait orientations so the images can be used across all social media platforms. Make sure your images are the right size depending on which social media platform you intend to post on:

Instagram post: Square (ideally 1080 x 1080px)
Facebook post: Landscape (ideally 1600 x 900px)

Videos: If using video, make it short (3-5 seconds long) so that it could be used as an Instagram reel or part of a wider video if necessary. Do not add music to any of the videos you take of your display unless you have the rights to include it.
Useful resources
There is a wealth of information on visual merchandising, available for your business to access. We have done an online search using terms such as 'visual merchandising' and 'creating store displays' to collate examples of some of the resources available to help you create fantastic displays for your business.
Videos
The 5 Commandments of Christmas Windows
Join Chichester College Group and Solent University for this short video exploring the '5 Commandments of Christmas Windows'.
Top Tips for Christmas Displays from John Lewis Partnership Horsham
Join the team at John Lewis Partnership Horsham for this short video where they share their top tips for Christmas displays.
How to make the most of your market stall
Join Brendan from the National Market Traders Federation (NMTF) to learn useful tips, as a market trader, on how you can make the most of your market stall.
The five-part video series covers what to bring, social media for market traders, maximising your stall layout, pricing and signage and taking cashless payments.
Access for free on the West Sussex Business Hub.
Online guides
How to design a shop window display
Read this article from UK POS on how to implement an attractive storefront, regardless of your budget.
The rules of creating effective retail window displays
Read this article from Spur Creative exploring the unwritten rules of window merchandising to create impactful retail window displays.
12 retail window displays that drive sales
Read this article from Shopify which covers the benefits of window displays, how to build one and tips on taking your display to the next level.
11 retail display ideas for boosting product visibility
Read this article from Shopify which explores product and visual merchandising and tips on how to boost your product visibility.
20+ tips and ideas for your retail store window display
Read this article from Fit Small Business where they share their top tips and examples to help you create a retail window display that wows.
Visual merchandising: how to make standout product displays
Read this article from Lightspeed covering visual merchandising, its purpose and key techniques and tips for implementation.