Inclusive swimming lessons
Inclusive swimming lessons
The Disability Swimming Programme is a partnership between Horsham District Council, Places for People and Christ's Hospital Enterprises. The programme provides a range of disability swimming sessions across Horsham District to enable those wishing to experience the benefits of water who may have found it difficult in the past to do so.
There are two different elements to the scheme:
FUNdamentals Alpha lessons
ASA Stages 1 - 4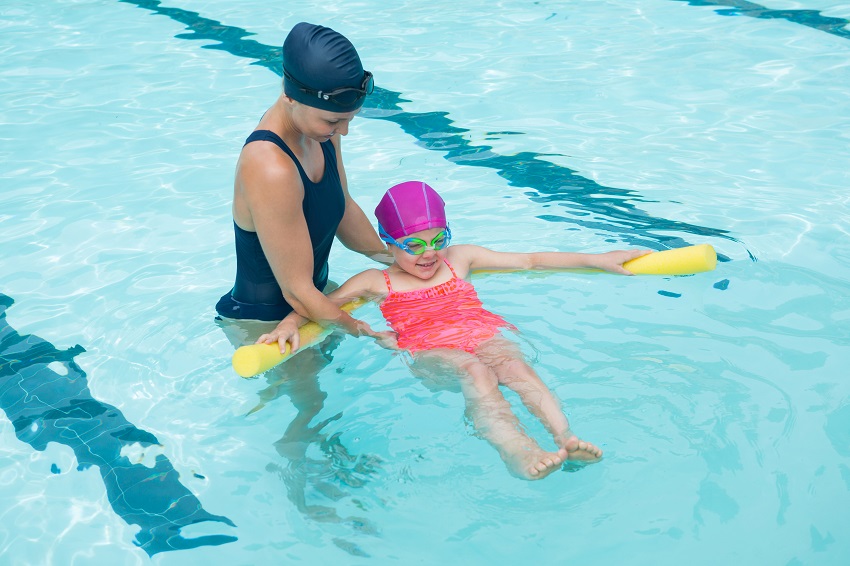 Whilst it's understood that one scheme will not fit all, efforts have been made to ensure disabled swimmers have the opportunity to either taste the competitive environment or be more involved in the social aspects of swimming.
FUNdamentals Alpha lessons
An instructor-led lesson delivered in a group format
Lessons are 25 minutes
Parent/carer/guardians to accompany the children in the water
Instructors will be offering support and guidance where necessary
At the Alpha lessons, children can enjoy the benefits of water through play, and learn how to be safe in the water. The lessons aim to enable the students to become independent and safe on their own in the water
Session times
Billingshurst Leisure Centre, Saturday 12-12.30pm
Bluecoats (Christ's Hospital), Saturday 11-11.30am
Steyning Leisure Centre, Saturday 8am-9am
Pavilions In The Park, Tuesday 5.30-6pm
ASA Stages 1-4
Small groups or one-to-one sessions, depending on the needs of the individual
These will follow the same scheme as the mainstream swimming lessons, working through the different stages covering all aspects of the learning outcomes
Session times
Billingshurst Leisure Centre, Thursday 3.30-4pm
Bluecoats (Christ's Hospital), Saturday 11.30-12pm
Steyning Leisure Centre, Tuesday 6.15-6.45pm
Pavilions In The Park, Friday 4.30pm-5pm
Before you book
To enable us to ensure your child is matched to the most appropriate swimming lesson, please register with us:
If you have any questions about the inclusive swimming lessons please call Paul Taylor on 07764 146339 or email paul.taylor@horsham.gov.uk
Registration form